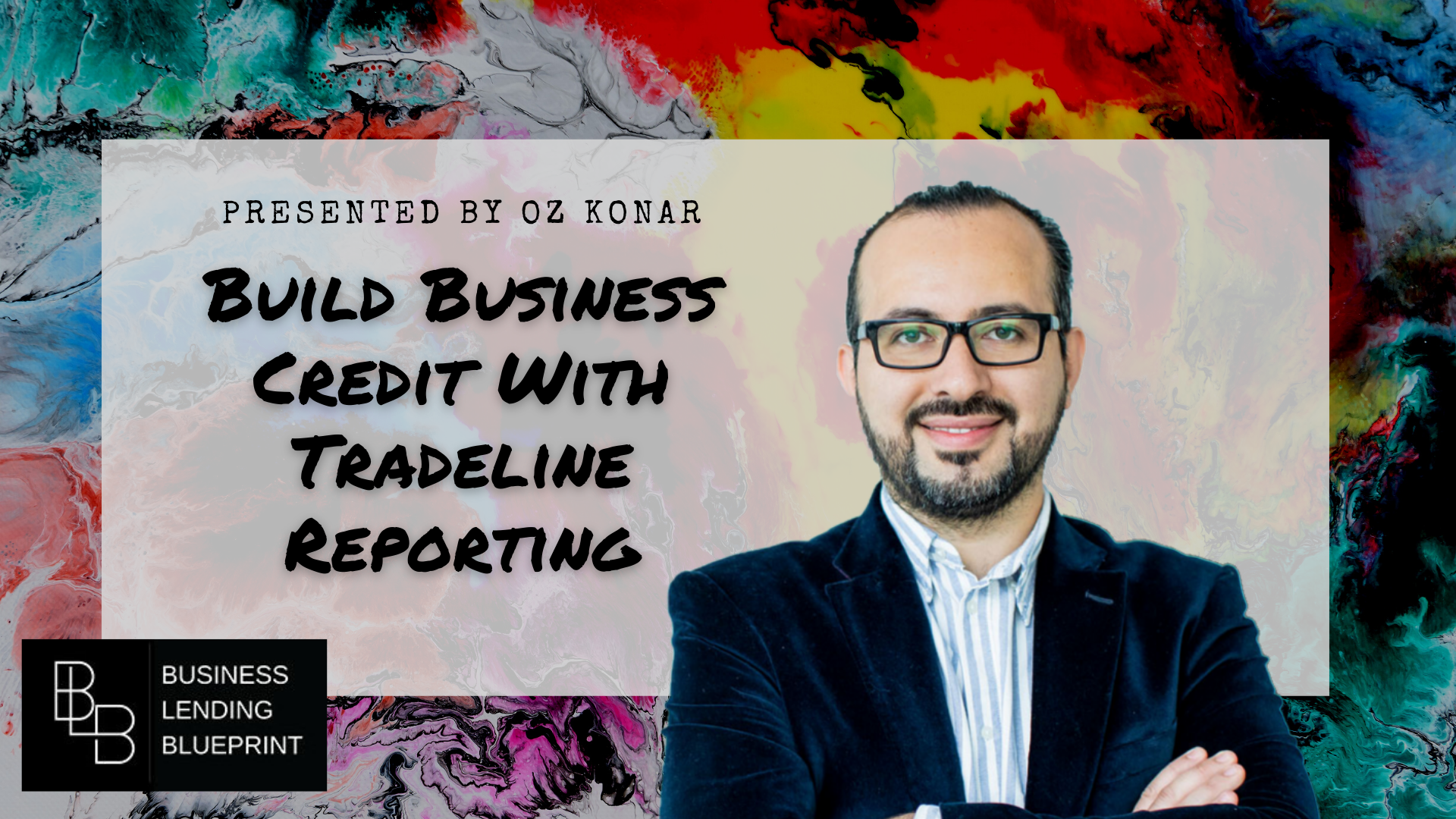 As we discussed in one of our last posts (How to add tradelines to your business credit) tradelines are highly useful for businesses everywhere. Besides gaining access to greater capital and lines of credit, tradelines also present a unique opportunity for credit reporting.That's why today we'll be covering how to build business credit with tradeline reporting.
So many opportunities pass companies by simply because their credit score isn't what it needs to be. That's a real shame considering how quickly you can build your credit score now. Granted you will generally ruin a credit score faster than repair it, but it doesn't take forever.
The process can be far simpler and quicker than many think, and using tradeline reporting is just one way that this is accomplished.
If you have been wondering how to improve your business credit reporting, then this article is definitely for you.
Why Build Business Credit?

Many companies are oblivious to how important business credit had become. There is simply no end to the number of advantages that can be had with good credit. Here's just a few reasons that you should build business credit with tradeline reporting:
More loan opportunities.
More vendors will work with you.
Better credit card offers.
Better line of credit offers.
Higher Net D financing options.
Greater flexibility for payment terms on invoices.
There are also definitive advantages for seasonal businesses. When some companies plan to make the bulk of their sales on a seasonal basis, this means that they have slower periods of sales in the "off months." Having good credit can mean the difference between closing and staying open.
How To Build Business Credit With Tradeline Reporting
There are numerous ways to add tradelines to your business credit. Some of the more common include:
New Credit Cards
Lines Of Credit
Add New Users To Your Tradelines
Purchase Tradelines
However, to properly utilize what these tradelines are capable of, lets discuss ways to improve your tradeline reporting.
How To Improve Tradeline Reporting To Improve Credit

The simplest way to improve your tradeline credit reporting is to start doing business with vendors that report business credit. Many vendors will automatically record their business history with credit reporting agencies like "Dun & Bradstreet."
In fact, millions of companies use a D&B number to determine exactly whether your company is reputable and worth doing business with. Working with vendors that automatically report good transaction history will improve your credit.
Furthermore, if you do business with vendors that offer Net 30, Net 60, or Net 90 financing terms, you don't even have to have a credit card to finance purchases!
There are advantages and disadvantages to each technique, which we've covered in several other articles. But up until this point, we haven't covered how these techniques impact your credit reporting.
This is by far one of the simplest ways to improve your credit reporting.
Without a D&B Number and profile, your company is severely lacking in regard to your credibility reporting.
There are certainly ways to organically have a profile made, but vendors can only report so much. Most established businesses today will create a profile and manually input what they want to be made public. Without doing that, you could be losing out on more opportunities for commerce.
This is an excellent way to manually have certain credit improvements reported. And it is fairly easy if you already have a profile!
2. Hire Professional Credit Repair Agencies
Although not generally used unless a discrepancy is suspected within your credit report, credit repair is a good way to improve reporting. By having an agency review how your credit is reported, you can find shortcoming and improve what may or may not be working.
This can be a pricey process, but the results speak for themselves.
3. Credit Cards
Many credit card merchants have fabulous credit reporting. Major credit card companies with brands like Discover, for example, have multiple methods to help consumers and businesses improve their credit reporting.
Auto-pay
Digital reports & paper options
Free Credit Score Reporting (Terms vary)
Naturally, credit cards do come with higher interest, so be ready to pay what is owed quickly.
Ways To Improve Your Credit Score
Here at Business Lending Blueprint, we teach a number of valuable methods for business expansion and growth. One of those includes how to improve your credit score within 30 days. That guide details how to start improving your credit score quickly, and it also presents some ways to repair broken credit.
Credit disrupted by false reporting or bad payment history can often be remedied faster than you might think.
Definitely check out that guide if you are interested in simple yet effective ways to improve your credit score.
Ways To Capitalize On Credit For Profit
Although improving tradeline reporting is a good technique for established businesses, many companies never secure themselves for recessions. We teach people of all educational levels and business proficiency how to build the "recession-proof" business.
We offer superior education on how to build a loan brokering business. Also, we teach how to build a credit repair business for massive profits.
If you'd like to learn about that, then you should click here to learn about the credit repair course.
To learn about the recession-proof business model, click the button below. We offer a 70 minute free training video that covers everything about the industry and opportunity.
Conclusion
Credit repair is decidedly becoming more complex. It is paramount that all companies learn how to leverage credit in the right ways. Unfortunately, modern academia doesn't cover business principles or operation. It is left to people like us to figure out what works and what doesn't.
But what if you could skip the costly and time consuming process of trying to better your company credit and just apply what we teach?
We are willing and able to help you build a fabulous business with great credit!
See you on the other side!

Regards,
Oz