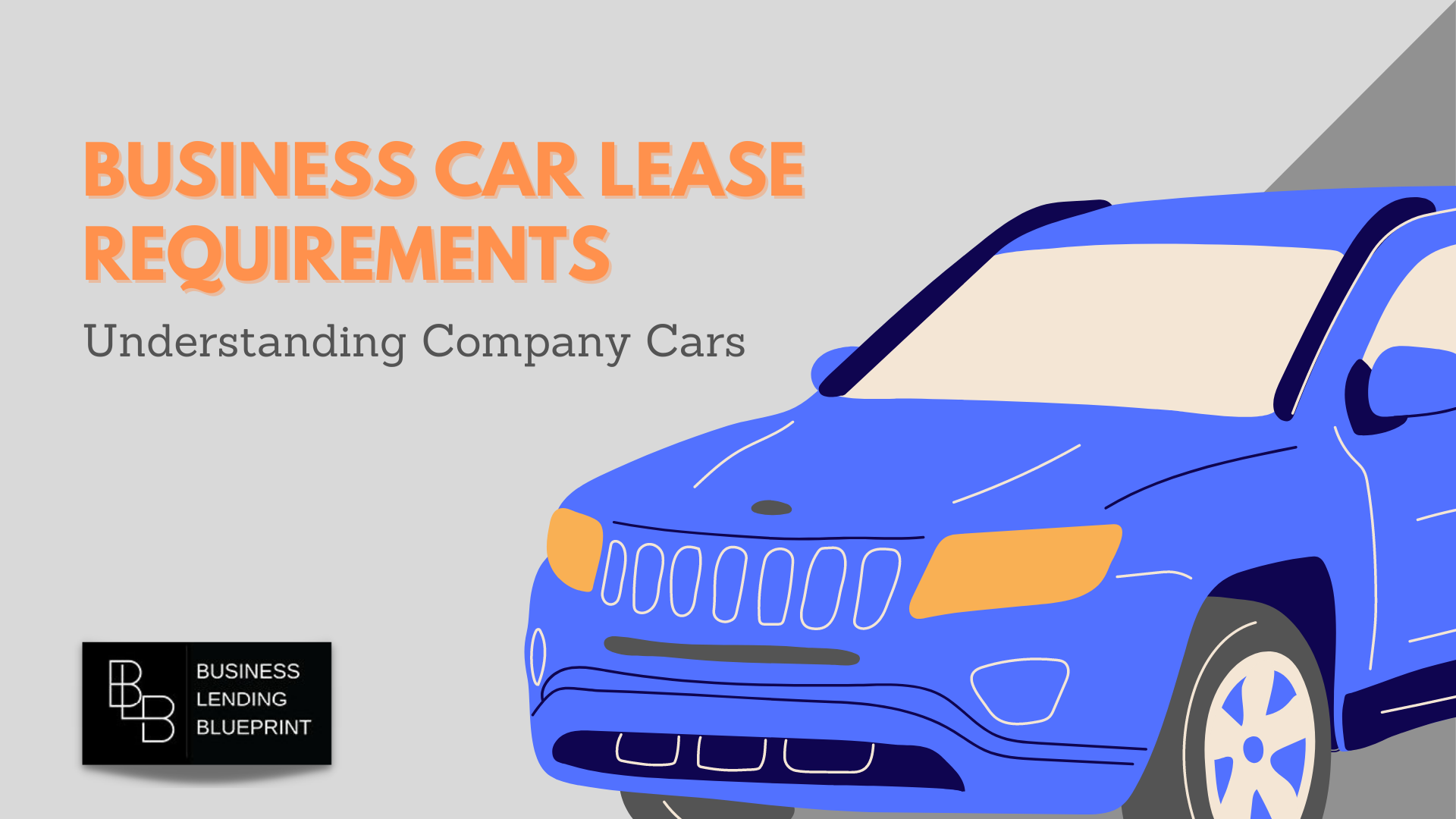 Many businesses heavily rely on their company automobiles. However, many business owners overlook renting vehicles instead of paying full price to buy them outright. This results in consuming large sums of money for a vehicle that may not be needed for as long as is first expected. Thus, many business owners want to know what business car lease requirements are in place.
Acquiring a company vehicle under lease is essentially the same as renting it, and there are similar prerequisites to that of renting an office space.
In 2019, it was reported that at least 29% of new vehicles were leased instead of fully purchased. (And that was just in the first quarter of the year!)
It is well documented that the economy favors companies with good credit. Leasing vehicles is a proven way to improve your business credit score if done right. With that said, let's discuss some key points.
Business Car Lease Requirements You Need To Know
Leasing a vehicle is simple, but there are a few things to bring with you when applying for the lease. As a rule of thumb remember that companies want to see your qualifications. They don't really care what you do or whether you consider yourself an honest person. If you can't show them what they want, expect to be declined for a vehicle lease.
The first thing you'll need is pretty straightforward:
1. Your ID (Proof Of Identification)
Although this is considered common sense, many people are surprised when companies ask to verify their identity. Furthermore, they may require you show a copy of your birth certificate and your social security as an added security measure.
With identify fraud and cyber fraud on the rise, it is paramount that companies protect themselves and their clients. Identity verification is standard procedure for anyone leasing a vehicle. (Some companies may even require a background check depending on the car you are leasing, though this is quite uncommon)
2. Proof Of Residence (Not Company Office Space)
Companies usually verify your residency is with a utility bill. It is proper to bring one that has been dated within the last 3 months.
This is needed to differentiate between where you live and where you will professionally use the vehicle. If you are leasing for personal use alongside your business, you will need to verify that.
3. Proof Of Income
This is probably what most applicants assume that companies want to verify most, but it really isn't. You'll need about 3 months worth of recent bank statements.
It should be noted that this still takes some people by surprise. With how prevalent credit scores have become, some might think that a good credit score is all you need to qualify for a lease. But that simply isn't the case.
4. Proof Of Insurance
You will also need a insurance certificate. The company you are trying to lease through will require this at the time you meet with them. Insurance is practically everywhere now. It is used for renting real estate, self-defense liability, business liability and expense coverage, etc.The list goes on and on.
Extra Checks

Most leasing institutions will also want to verify your credit score, so don't think that isn't on their radar. However, as we've clearly outlined, that is not the primary factor used to determine if you are eligible for a business car lease.
Some might wonder why a company wouldn't simply purchase their company cars outright, but not every business has the capital for it. Furthermore, many companies prefer to lease even if they can afford to buy something outright. It leaves more money in the company's pocket, and the terms of the lease are highly negotiable.
For instance, if a company wants to pay 25% of the total cost and lease the rest, that is doable. If that company wants to pay 50% or even 75% and lease the rest, that is also doable.
There are pros and cons of choosing to pay a minority or a majority of the cost.
Why Pay A Minority Of The Cost?
When you pay a minority of the cost, it acts as a down payment. You lease the rest of the cost. This does have the possibility of being harder to qualify for since you are putting less money up front to acquire the vehicle.
Adding cars to your company fleet doesn't have to be complicated, but it should be noted that this can take longer to negotiate if you are trying to spend less on your lease.
Paying More For The Lease
You have a better chance to qualify for a lease when you pay more money up front. This is generally a universal fact across all kinds of rentals or leases. When you have more "skin in the game" you are more likely to be approved. Companies leasing with minimal down payments see such transactions as higher risk.
Conclusion
Understanding business car lease requirements isn't the only thing we teach. Here at Business Lending Blueprint we teach people how to make money by offering credit repair. One of the primary reasons companies aren't able to qualify for a lease is because their credit score is too low. It is generally considered far harder to repair your credit than ruin it.
If you've been looking for an opportunity to build a business that is ever in demand, this is it! We also teach our students how to build recession-proof companies that won't falter in a declining economy. Most see results within their first 30-60 days of enrolling, and many replace their jobs with our business systems.
Of course, this business model isn't for everyone, so if you want to learn more, click the button below to watch our free 70 minute training video. It details everything you need to know.
Now is the time for people to secure their financial futures. Jobs are the riskiest things ever, why not build something you have control over?
See you on the other side!

Regards
Oz