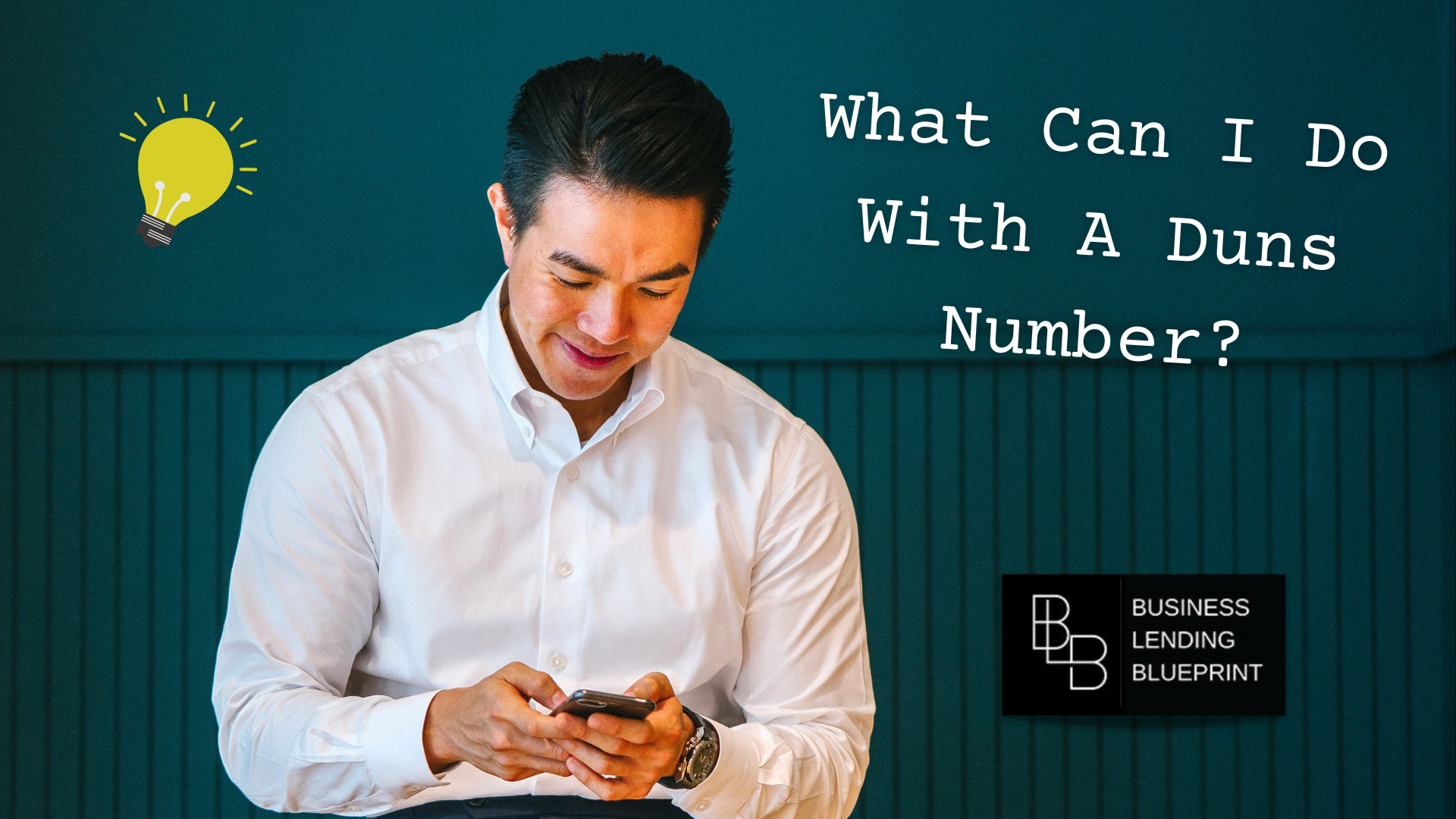 With new companies being formed every single day, the concept of startup business has never been more misunderstood. On the surface, creating a business appears to be nothing more than a small legal filing, but this couldn't be farther from the truth. A prime example of how complex business has become lies with understanding the following question: "What can I do with a Duns Number?"
We recently covered what a Duns Number or "D&B Number" is. This number isn't required to form a business, but millions of companies use a Dun & Bradstreet profile today. It is a vital source of information to verify a company's credit score.
Most entrepreneurs and business-minded people have never been formerly taught fundamental principles of business. So today we're going to explain everything you need to know about this critical part of business credit reporting.
What Can I Do With A Duns Number?
With a Duns number, you will have access to a profile listed on the Dun & Bradstreet website. There are numerous advantages to having this kind of profile setup. Including but not limited to:
Better chances to be approved for lines of credit.
More opportunities to work with vendors.
Better reputation within industries.
An official way to separate the company's credit score from an individual's.
A more complete overview of a business' history and credentials.
Also, once you have a Duns number, you can optimize the profile listed online manually. This means you have a hands-on approach to leaving a good impression with other companies.
What Is A Duns Number Usually Used For?

Hundreds of millions of companies use a Duns number. Let's discuss the most common reasons why:
Universal Business Identification
Gaining a D&B number is a monumental step for a company to be recognized respectfully. D&B has a strict validation process. Not every company can qualify for this number organically. (Which is why many companies will pay to have one assigned to them quickly)
Separation Of Credit Scores
Can companies see a business' credit score without a D&B Number? Yes. However, most companies will have a harder time differentiating a person's credit score from their business. That's where a Duns Number proves truly valuable.
By getting a Duns Number, your company will have an established credit score apart from you personally. (This is because D&B reports your business activity allowing for a credit profile to be built)
Which brings us to the next perk of using a Duns Number:
Separate Credit Reports
When companies or customers want to view a company's credit report, they can fully do that through Dun & Bradstreet. In many cases, you don't even have to report anything since D&B records credit activity to build a report. (Aggregating your credit score, credit reports, and placing them into one profile)
Investors Become More Trusting
When investors or partners can view your Dun & Bradstreet profile and your credit report, you become far more reputable. There are no easy ways to convince investors or people to partner with you. So anything you can do to make it easier is advisable. Getting a Duns Number just makes sense here.
SBA Loans Require A Duns Number
SBA Loans are issued by the Small Business Association in the United States through qualified lenders. Not much to mention here. If you are going to apply for a government loan, expect to produce a Duns Number so they can review your eligibility.
Eligibility For Government Contracts And Grants
The United States government requires that any business it works with have a D&B number. Although companies can automatically receive one upon accepting a specific grant or contract, it is good practice to have a Duns Number ahead of time. (This will increase your chances of receiving the grant or contract because it looks better)
Lending Institutions And Banks Prefer To Lend To Companies With A Duns Number
As aforementioned, banks and lending agencies prefer that you have a Duns Number before applying for a loan. There is no question that having a Duns Number is a tremendously important thing to have today. After 2020, the sheer number of companies that couldn't repay their debts was astonishing. A recession took out a majority of small businesses in the United States. Things have yet to fully recover.
Any company that has a Duns Number will have a higher chance of approval for loans.
Suppliers Needs To Have A Duns Number
If you are going to work with major retailers like Wal-Mart or Intel, then you must have a D&B number. This is not a matter of whether you should have one, it is a mandatory requirement that major companies require to see.
That being said, if you are going to supply goods through major companies you should probably have a Duns Number already.
SSL Certificates Can Be Expedited With A D&B Number
Believe it or not, your business website ownership can be verified with a Duns Number. Although generally not needed, some specific instances require that you have one to validate your online ownership.
Other Ways A Duns Number Is Useful

There are some other ways that a Dun & Bradstreet profile becomes useful. Like applying for Net 30 or Net 60 Payment Terms or even setting up an IOS Developer Account. These things usually require a good credit history. (Which a D&B number provides)
Conclusion
If you've read this far, then you clearly have a desire to increase your knowledge about business. But you probably don't know about the "Recession Proof" business model.
Here at Business Lending Blueprint, we teach people how to quit their jobs and or increase their cash flow. But we don't believe in teaching something that is going to become ineffective the moment a bad economy sets in. We believe your hard work and effort should thrive when things get bad, and that is exactly how being a loan broker works.
Watch our free 70 minute training video right now and learn everything you need to about this opportunity!
Be your own boss. Build something that isn't going to disappear with a bad economy!
See you soon!
Regards
Oz