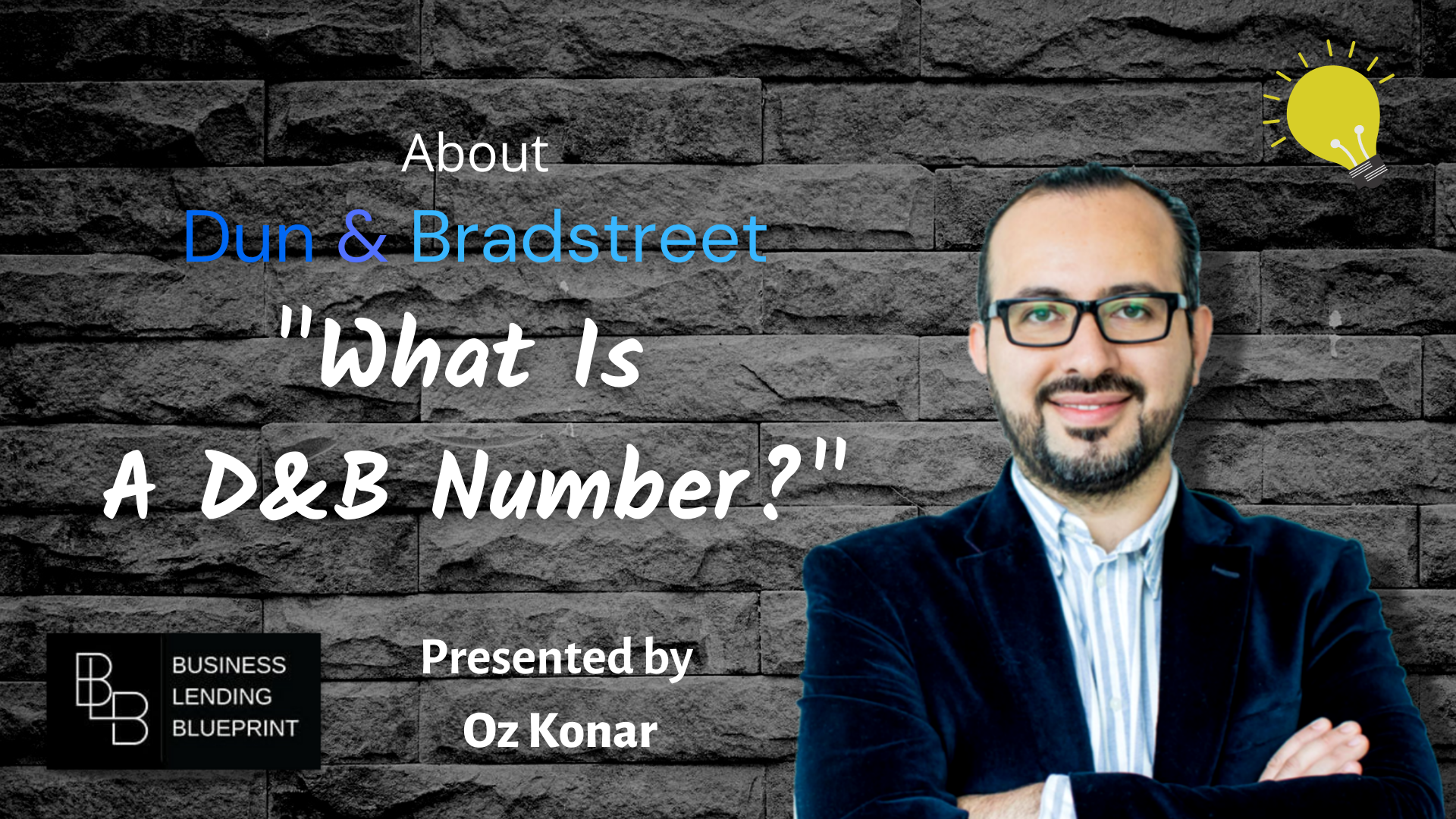 A "D-U-N-S® Number" or Dun & Bradstreet ID Number is one of the most important identification systems available to businesses around the world. The "Data Universal Numbering System" has been around since 1963. (First created by the Dun & Bradstreet company. Their primary service was to provide credit information to businesses as effectively as possible)
Originally called "The Mercantile Agency", the company was founded in 1841. It was later renamed to Dun & Bradstreet shortly after the economic depression of 1933.
Today, Dun & Bradstreet is one of the largest business credit reporting companies in the entire world. (With over 225 million companies listed in its database internationally)
Let's discuss the significance of the D&B number that they created.
What Is A D&B Number? What Is So Important About It?
A Dun & Bradstreet ID number simply acts as a marketing file listed with D&B. Once you get the number, then you'll want to set up a profile. (Which can cost extra)
Here's a video created by Dun & Bradstreet explaining how it works:
Although not required by law, there are many reasons why you will probably want to acquire a D&B number for your company:
Many trade associations and industry leaders want or may even require your company to have a D&B number. This requirement is common globally.
Major retailers like Walmart require that their suppliers have a D&B number. (Also, the United States Government has utilized a D&B number to evaluate companies for over 30 years now)
There are also advantages with a D&B number. Like being able to clearly distinguish between a person's credit score and a business'.
By acquiring a D&B number, you can self-report your company's information so that you are viewed positively by others.
You can establish a business credit score easier and with better trusted authenticity.
How To Get A D&B Number


The process of getting a D&B number starts with submitting an application. You can expedite the process by paying an extra fee.
However, it should be noted that you might already be listed on Dun & Bradstreet! Because other companies may record your information simply by doing business with you, it is possible that you are already in their database.
If you have a profile already, then you'll need to use a profile management service like "IUpdate" which allows you to make manual changes to it.
If you don't have a D&B number, then you'll want to apply online.
There are three options available to businesses online so that they can acquire a D&B number. Let's cover those now:
#1 Standard Application Online
You can go to the Dun & Bradstreet website and submit an application Here.
It is 100% free to submit a standard application, but it should be noted that the approval time can take around 30 days.
#2 Purchase A DUNS File
To expedite the process, you can purchase a DUNS file at a cost. The process will take less than 5 days and of course you will be able to manually change your profile.
It should be noted that purchasing a profile can cost over $200. So it makes sense to apply for free unless you need a D&B number in less than a week.
#3 Government Grants Or Contracts
Because a D&B number is mandatory for any and all companies working with the US Federal Government, a number is provided within days of completion of CCR Registration.
Naturally, if you are going to bid on any grants or contracts, you'll need a number, so this is an easy way to acquire one for free.
Do They Need Other Information From Me To Create My D&B Profile?
Assuming you want to take advantage of your profile fully, adding additional information is a good idea. You will need some or all of the following to setup a attractive profile for a D&B number:
Trade references.
Proof of doing business with major suppliers and or creditors.
Or doing business with a company that shares their business history with D&B. (Which will be put on your profile automatically)
According to Dun & Bradstreet's website, their database is used over 58 million times a year. It is highly lucrative and beneficial to have a profile that attracts companies to do business with you.
Common Misconceptions
Is A D&B Number Like An EIN?
A D&B Number and an EIN (Employer Identification Number) operate with the same principle of making a business identifiable. However, they both distinguish a business differently. A D&B number acts as a certificate of authenticity for a business' credit score. An EIN is a legally required number for any business to hire employees and operate as a corporation.
Similar, but completely unrelated from one another.
Is A D&B Number like a TIN?
A TIN (Tax Identification Number) is generally given to an employee or individual. An EIN is given to businesses. They both represent the same thing, but are assigned to different people or entities.
Conclusion
If you are reading this, then you are not like your peers. The average person doesn't spend their time learning about business facts or terms, they play an excess amount of video games and or watch too much television.
But what if there was a way for you to utilize your want for learning and make it profitable? There is!
Here at Business Lending Blueprint, we are offering people a chance to build a recession-proof business to replace their jobs and increase their income. That way, you can continue to do the things you love, and have money for it! (This business is also perfect for anyone who doesn't want to lose their ability to get a job in the next economic collapse)
If we haven't met, my name is Oz and I developed a course that is unparalleled at helping people become loan brokers.
I am so confident in the course that has helped hundreds of people reach their goals, that I have put up an in-depth, free training video (about 70 minutes long). The video covers everything you need to know about this opportunity, and is easy to understand.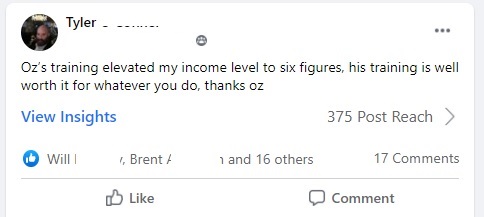 Click the button below and learn how you too can build a business like now other. Get free from your job and live the life you deserve. (Cause no one wants to be working at Walmart when they "retire"!)

See you soon!
Oz