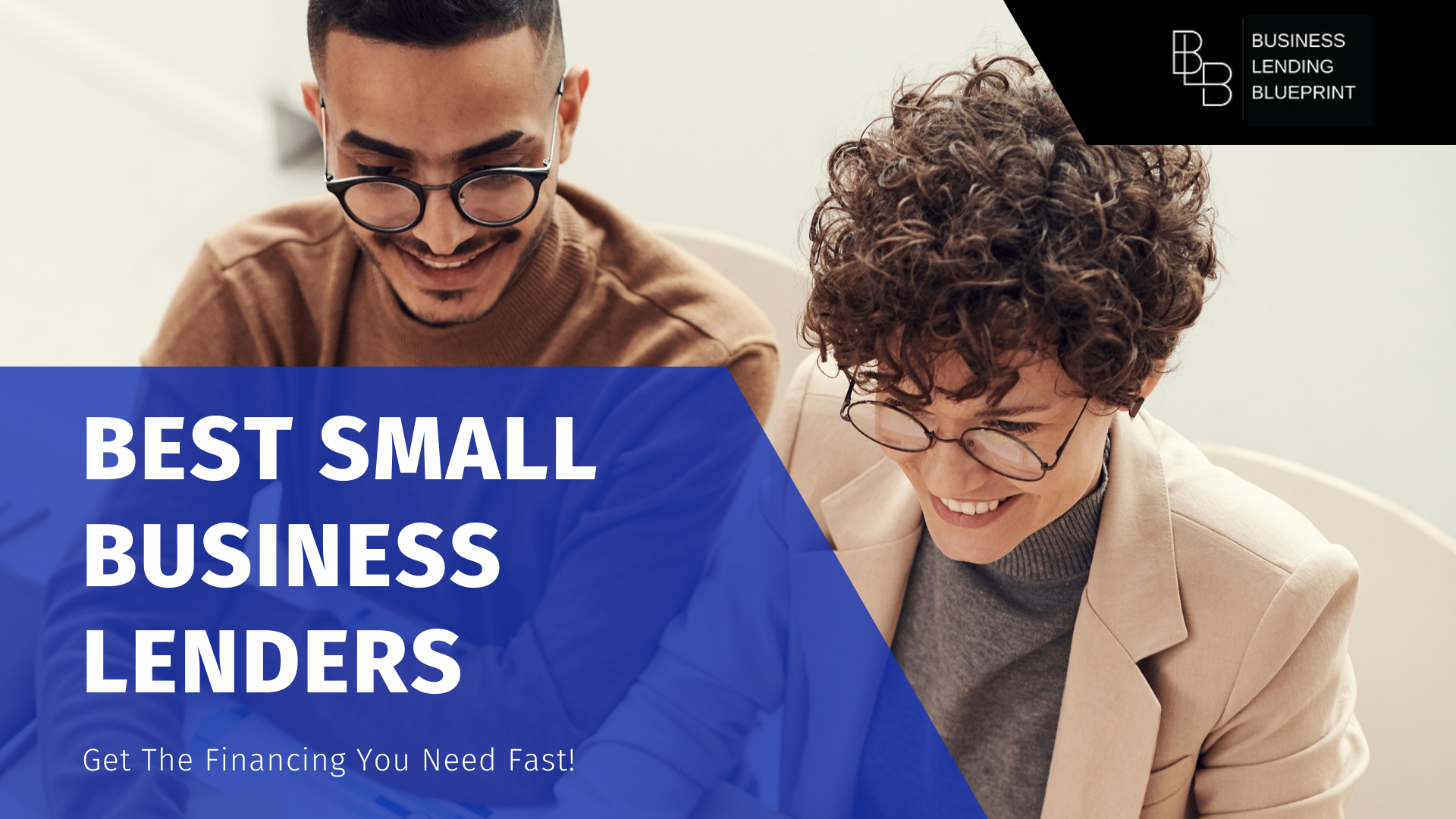 Despite having less history and established business records (for obvious reasons) small businesses are the backbone of most economies. No matter how young a business is, there will always be a need for the economic boost that small corporations provide. When looking for the best small business lenders, it is crucial to remember that not every lender is the same, nor is every business treated equally.
While the prospect of loaning money is nothing new, the way money is borrowed and loaned continues to change. There are now a variety of ways that a small business can acquire working capital, even outside of traditional banks.
Today we're going to cover exactly what types of small business loans exist and help you determine which lenders are best for your company.
How To Find The Best Small Business Lenders
To better grasp which loans are better than others, and which lenders are suitable for your company, we need to cover a few things.
Are you needing to cover a variety of various things? Do you need an all-purpose loan or something specific?
How quickly do you need the funds? Some loans take longer than others.
How long have you been in business? Many loans are better geared for an established company.
Are you purchasing new equipment?
Do you need the money to cover expenses during a seasonal low?
Are you unable to qualify for most loans because of your credit score?
To find the best lenders, you must determine what you need and when you need it. Even Merchant Cash Advance isn't going to be the best choice for some companies despite its popularity.
What Determines A Good Small Business Lender?
There are several factors to consider when looking for a small business lender:
Is the lender direct or is it a lender marketplace with various parties involved?
Does the lender have dedicated support?
Does the lender operate only online or are there physical branch locations you can visit?
Where do the applications get sent from? Is it online or do you need to speak with a specialist over the phone?
How much money do you need? Some lenders have a minimum or maximum amount that they will loan.
Are there ways to check on the status of the application?
Does the lender provide flexible rates and terms?
But to understand whether a lender makes sense or not, it is important to determine what kind of loan you need in the first place.
What Kind Of Small Business Loans Are Available?


Here are some of the more common small business loans available on the market:
Term Loans
Business Line Of Credit
SBA Loans
Equipment Financing
Invoice Factoring
Let's cover what each of these loans offer and discuss what to look for in a lender who offers each loan.
Term Loans
These are the most common loans on the market. They are generally offered by banks and standard lending institutions.
Banks will usually offer better terms because they have government backing and or they have enough stability to offer riskier loans.
Pros:
Great terms if you can qualify.
Cons:
Loans can take longer to go through and be approved.
You may only qualify for a short-term loan through a traditional bank. Which means you'll pay more interest and often have more frequent payments due.
Business Line Of Credit
This kind of loan is most like a credit card. It is basically an allowance of money that you can draw from up to a certain limit. However, unlike a standard loan, you only have to pay back what you borrow, and the interest owed depends on how quickly you pay it back. You also don't owe anything to have this line of credit open to you (usually) so it is quite useful.
Pros:
Acts as a line of funds that can be drawn upon whenever needed.
Can be approved faster than other loans.
Cons:
Higher interest rates
Possible costs to have line of credit remain open.
The Small Business Administration offers loans that are government backed. It is a lending program designed to encourage small business growth in the United States. These are among the most affordable and accessible loans for small businesses. There are a number of different SBA loans out there, including: SBA 7(a) loans, Standard 7(a) loans, SBA Express loans, Community Advantage loans, Veterans Advantage loans, Export Express & Export Working Capital Loans, SBA CAPLines of Credit, SBA CDC/504 loans, SBA microloans.
Pros:
Highly accessible after Covid-19 hit in 2020. Many lenders offer this kind of loan.
Long-term financing is common.
Cons:
Good credit and healthy sales history is generally required to qualify for this loan. This kind of financing is not for a business that is underwater.
Equipment loans are fairly self-explanatory. When a company needs to acquire equipment that is "industry essential" then an equipment loan is generally what most will seek.
Pros:
Most companies can qualify for this loan even with a low credit score. This is because the items being purchased with a loan act as collateral for the business.
Cons:
Some lenders want to see a minimum annual income level from the business.
Invoice Financing
When a customer owes money on an invoice, the company is paid back in a certain amount of time. Invoice financing loans allow for the invoices to be "cashed in" so to speak, by allowing the lending company to take a portion of what is owed, while immediately giving you a percentage of the invoice now. Essentially, you are selling an amount that is owed to you for a portion of it immediately.
Leveraging your invoices for quick capital is a useful way to get a loan.
Pros:
Not actually that difficult to qualify for. Many lenders see invoices as a healthy sign of business, and will consider them collateral.
Your business credit score doesn't have to be that high.
If done right, the customer may never know that another company is now receiving payment on the invoice.
Cons:
You may have to pay a weekly amount until the customer pays off their invoice(s).
Conclusion
There are many other kinds of loan available for your company, but the above are some of the most common. To determine the best small business lenders, one simply has to ask the above questions and determine what kind of loan they are looking for.
One of the best ways to find a lender is to use a loan broker. Here at Business Lending Blueprint we teach people how to quit their jobs and build a business that is recession proof. A perfect example was in 2020 when companies were going under due to the economic collapse that occurred.
Lending brokers were flourishing during this time because no matter the market, companies need loans!
Click the link below and watch our free training video that details everything you need to know about this opportunity!

Join the Revolution!
Oz