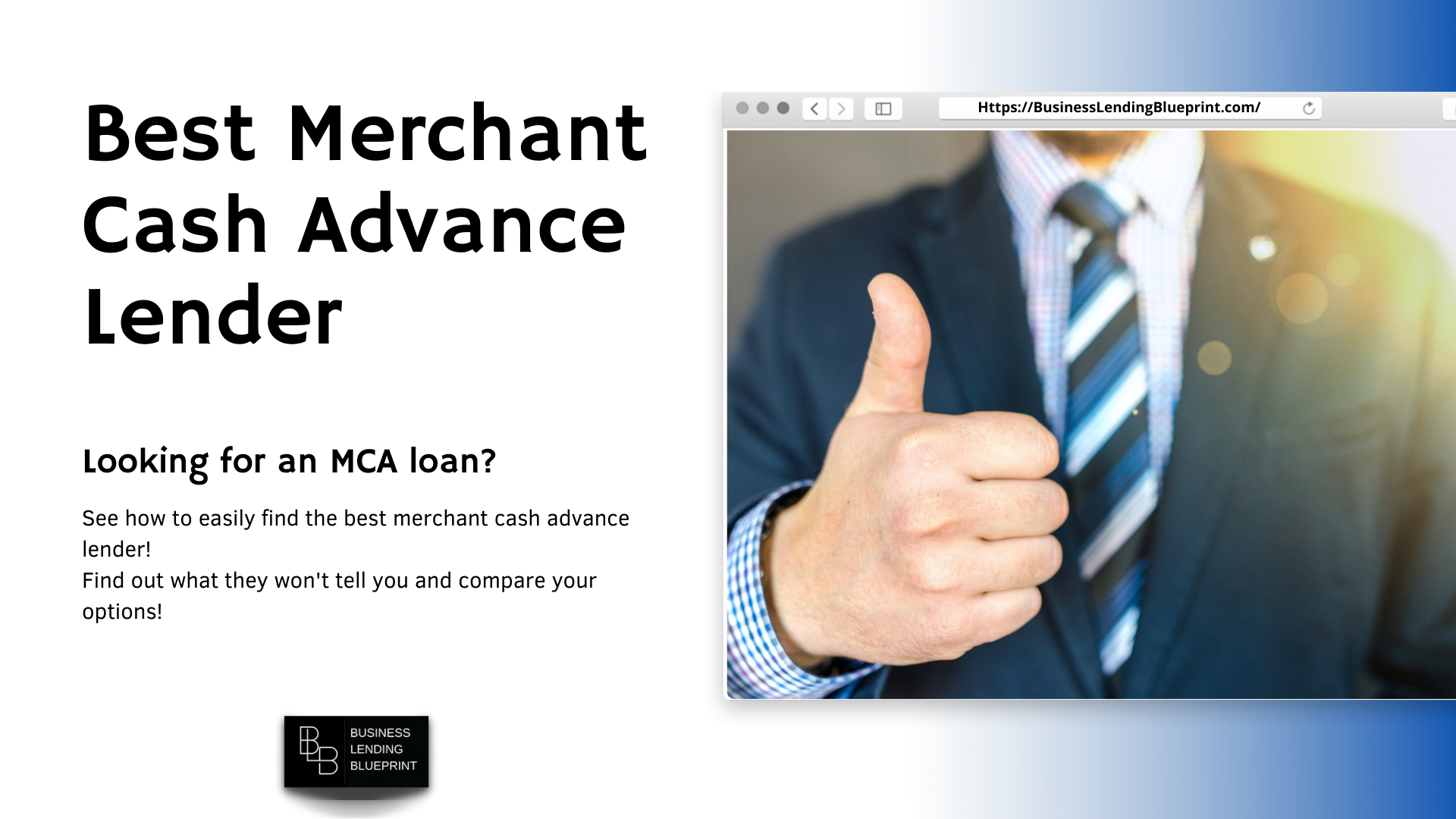 If you have been searching for the best merchant cash advance lender out there, then you've come to the right place. Today we are going to cover exactly how to determine whether you are using the best mca lender or not.
There are key things to remember when evaluating your options, and some companies offer better terms than others. Although many companies do offer merchant cash advance, there are plenty of variations of this funding option.
Not only can merchant cash advance be structured incorrectly for your needs, but companies can certainly take advantage of you. We don't want this to happen, so we made this article to help you help you avoid those pitfalls.
Let's get right into this and discuss how to determine the best merchant cash advance lender possible for your company.
First Steps To Find The Best Merchant Cash Advance Lender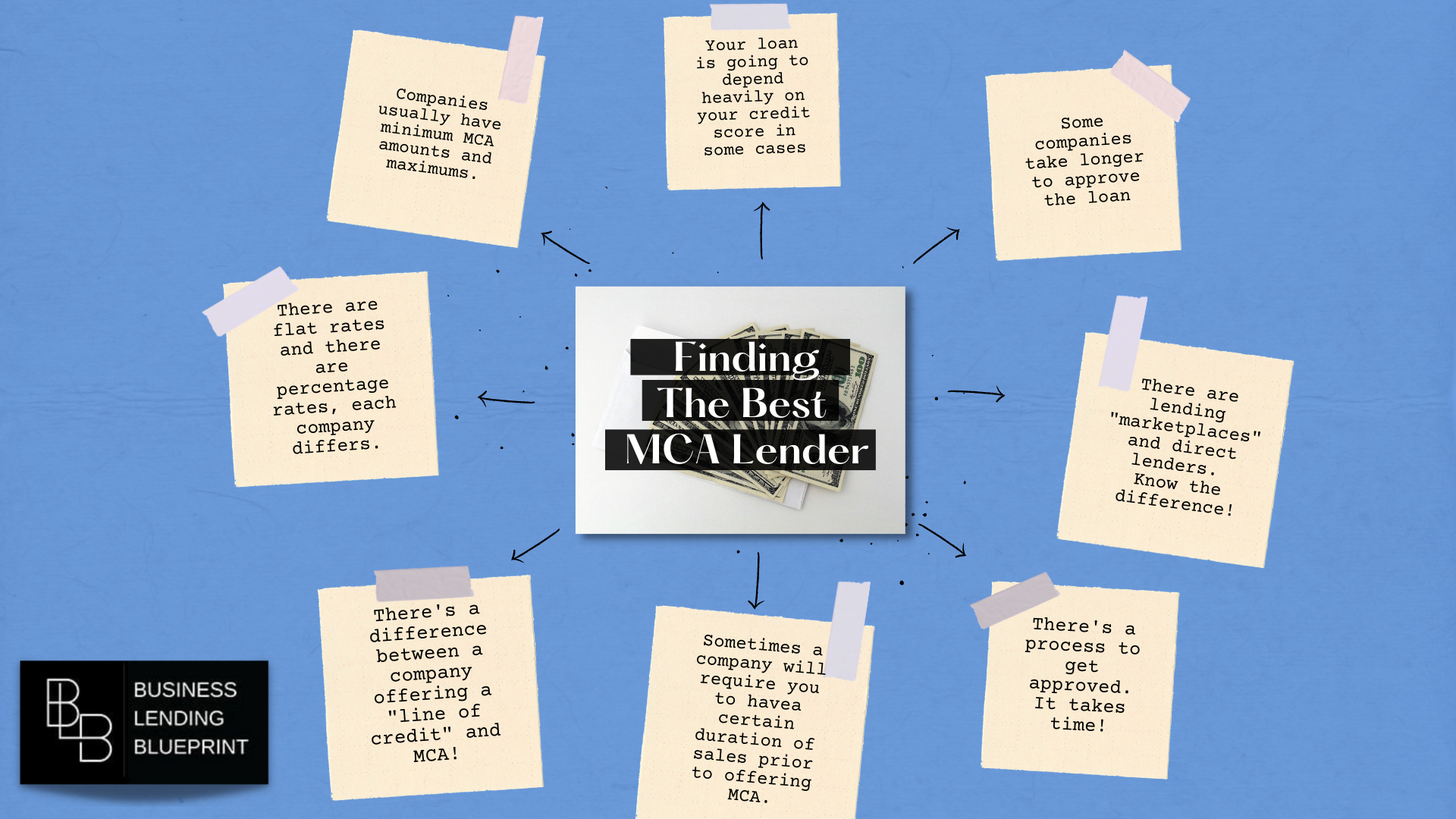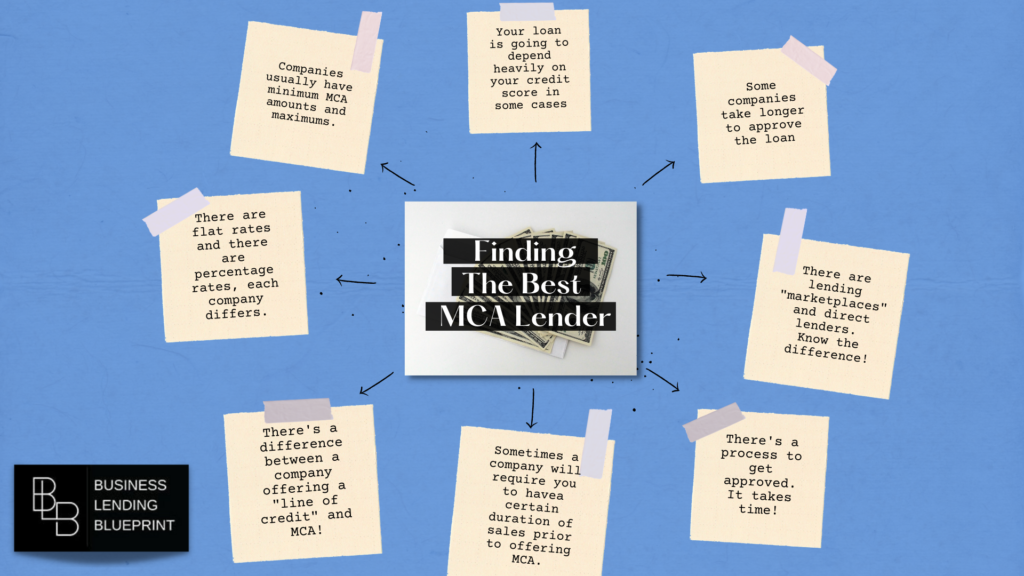 The first step to finding the best merchant cash advance lender is to recognize that every company is different. Similar to how a company caters food for an event, every company provides funding in a different way.
While the end result is still money being loaned, the way the money is lent can determine what deal you end up with. As with most any kind of transaction, the terms determine what you'll pay and what you'll receive.
So here's a few things to remember to find out before signing an agreement:
What is your credit score? How big is the minimum you need or the minimum a company wants you to have?
What is the minimum amount you can borrow and the maximum?
How long does the loan approval process take? How fast do you need the funds?
Is the MCA paid back via a fixed amount per transaction or a percentage?
Are you working with a direct lender or does the company operate as a "marketplace" where many lenders submit offers?
Is the company offering a "line of credit" or Merchant Cash Advance? (More on this shortly)
How long does the approval process take? What verification is done?
How many sales is needed to substantiate Merchant Cash Advance? (Or how long do you need to be in business?)
Are there company reviews? Have other people used this lending company?
There are other things to research, but these are some of the more pertinent things to consider when looking for the best merchant cash advance lender.
What's The Difference Between MCA & A Line Of Credit?
Although fairly similar, there are distinctions between using merchant cash advance and a line of credit. The reason we mention this is because it's critical to determine what a company is offering. It may sound like MCA, but that doesn't mean they are offering that. Here's why: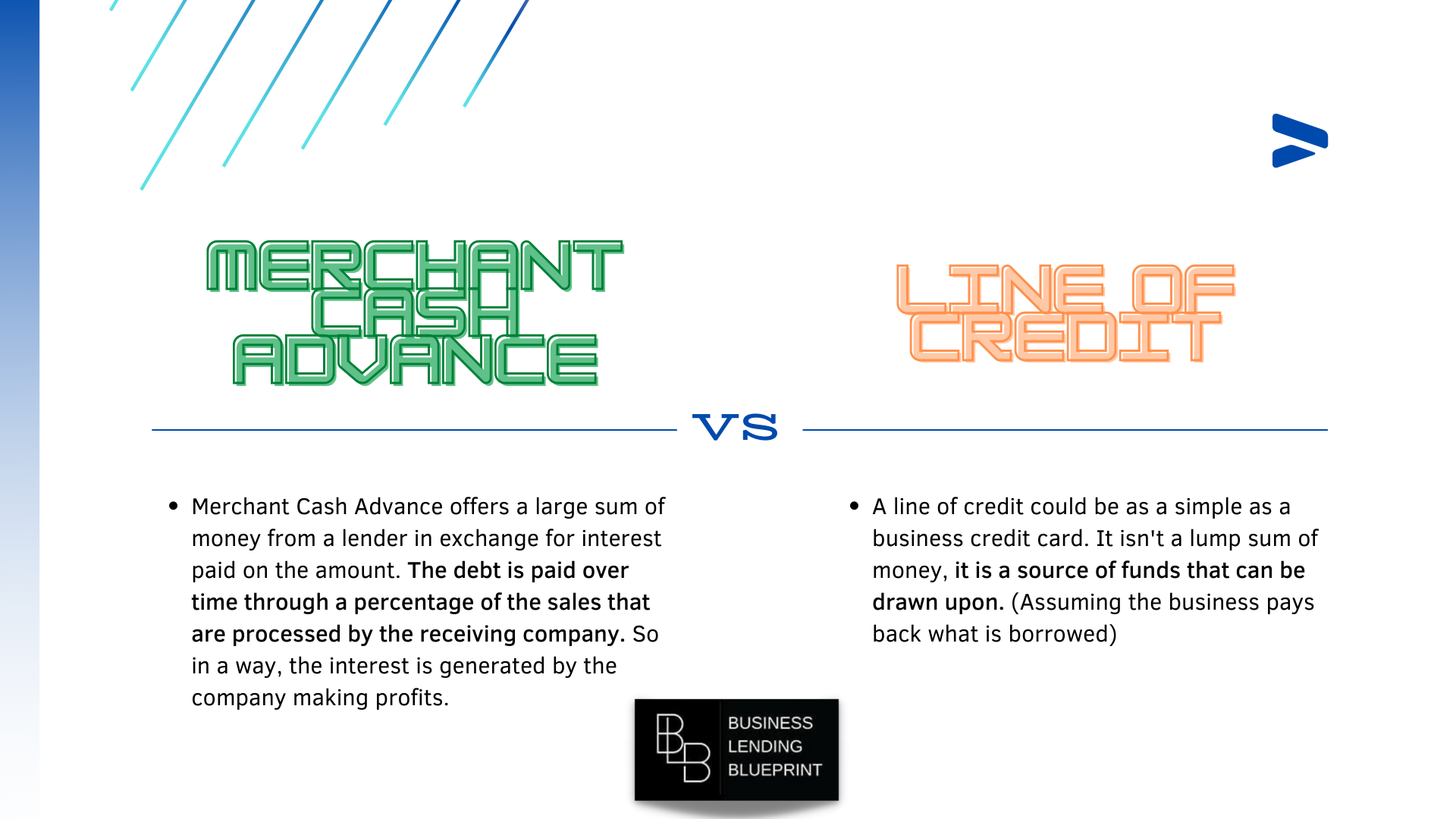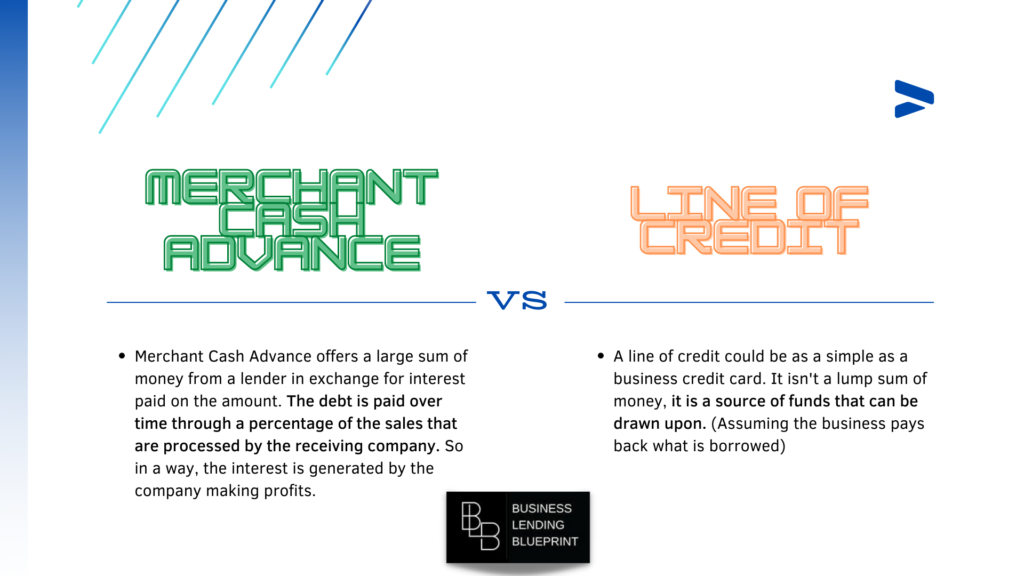 Merchant Cash Advance offers a large sum of money from a lender in exchange for interest paid on the amount. The debt is paid over time through a percentage of the sales that are processed by the receiving company. So in a way, the interest is generated by the company making profits.
A line of credit could be as simple as a business credit card. It isn't a lump sum of money, it is a source of funds that can be drawn upon. (Assuming the business pays back what is borrowed)
Although subtle, the implications are profound. Unlike Merchant Cash Advance, the time frame to payback what is borrowed through these lending options can be less flexible. Also, the interest rates for this lending method can be just as high, if not higher than MCA.
Are There Better Options Than MCA?
It is important to remember that one lending option isn't inherently better than other options (usually). They all offer different terms and appeal to different businesses. While one business would prefer a longer lending period, another might want something much shorter
Of course, if you aren't familiar with other lending options besides Merchant Cash Advance, then this should prove enlightening. It is important to know what options you have, and MCA is just one lending method.
Other lending options include:
Payday Loans
Credit Union Alternative Loans
Credit Cards
Title Loans (Cars)
Borrowing Money
Personal Installment Loans
And more.
These options offer various advantages and disadvantages.
How To Get Started With A Merchant Cash Advance Lender
The first step is fairly easy, and that is to compile a list of lenders. Without seeing what multiple companies offer, you will have a harder time determining which company is the best. Remember, we are trying to find the "best merchant cash advance lender", not the "least mediocre."
To apply, you will generally fill out an application online. If you notice that a company doesn't have a way to apply for MCA online, then you will probably want to look elsewhere. We live in an age of technology, and the lender you choose should be well equipped to handle your application digitally. (It will save you time so that you aren't stuck on hold waiting for an agent)
Speaking to an agent with the lending company is good, but not for an application. Get the applications submitted quickly. Remember that you are already having to research each lending company prior to applying.
How To Make This Process Faster?
The easiest method to make the lending process faster is to utilize a loan broker. A broker already has existing contacts and methods to get you the funding you need quickly. This is where most company underestimate the time commitment involved with seeking a loan.
Although Merchant Cash Advance is technically an "advance" on your company's sales, money is still being lent with the assumption that it will be repaid. Having a broker does a number of things for your company:
Saves you time looking for lenders.
They apply for you.
A broker understands the terms of the lenders you'll work with, and they can research new ones for you.
Negotiations are handled by the broker, saving you time and manpower.
Depending on what you need, the approval time can be drastically reduced when a broker is used.
Conclusion
Want to take advantage of a market that is constantly looking for loans? Want to generate 6 to 7 figures every year by connecting companies with the lenders they need? We can teach you how to build a loan brokering business! (Just like Brent here!)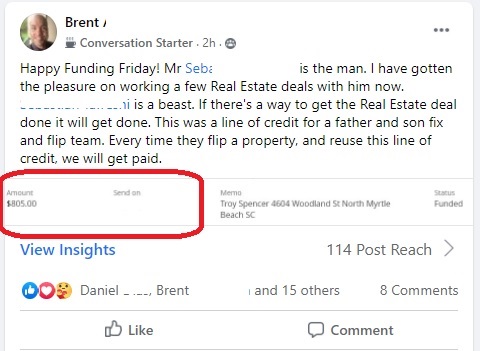 If we haven't met, my name is Oz and I am the founder of Business Lending Blueprint. I designed a safe and effective system that anyone can use to replace their 9-5 and or become their own boss. No matter who you are, you can use my systems to generate massive cashflow!
Click the button below and watch my free training outlining how it works!

See you on the other side!
Regards,
Oz