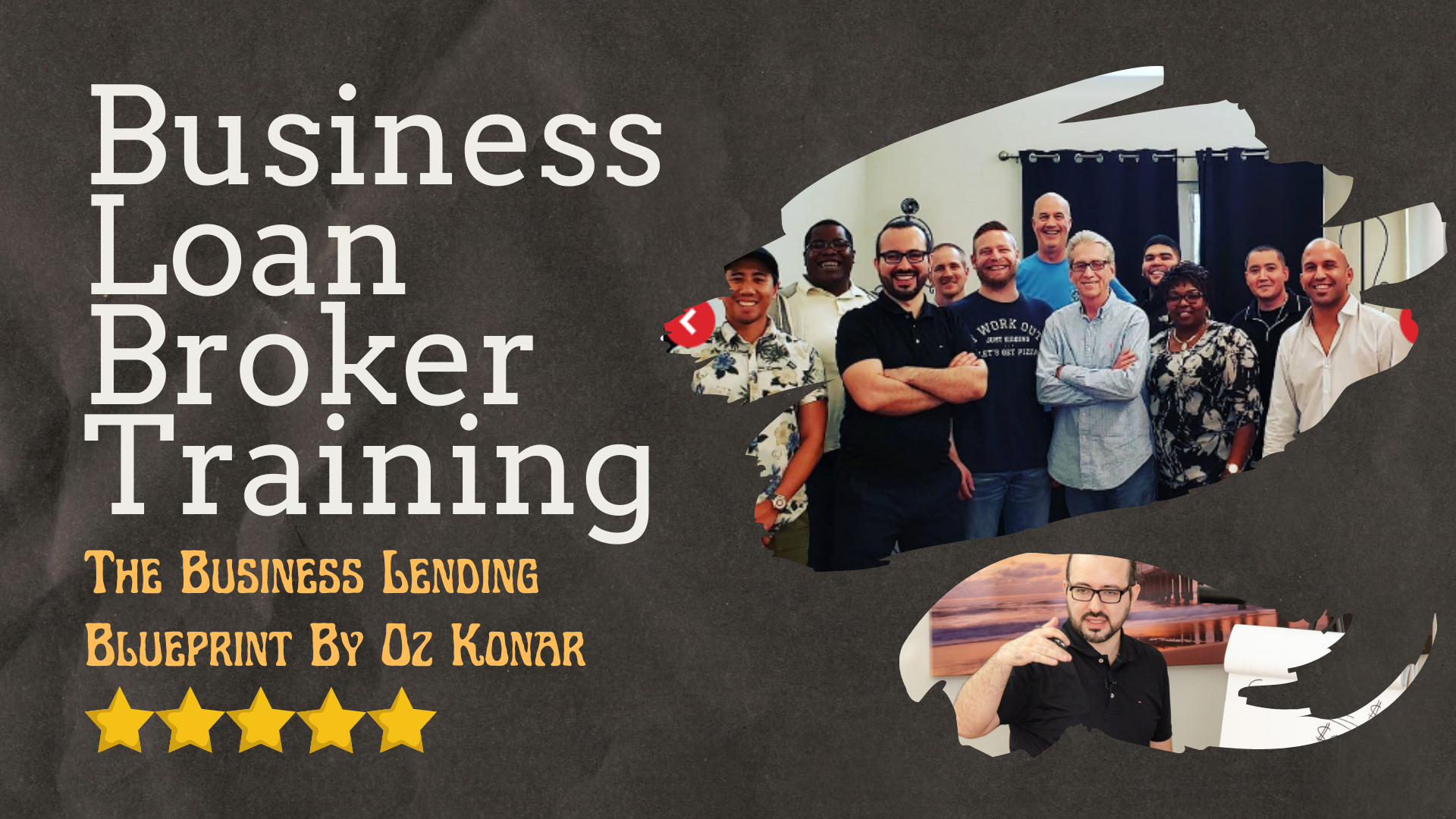 If you are reading this, then you are probably already familiar with the concept of business loan broker training. You may have heard about making money on money, selling money, or even being a profitable middleman. But do you know why our training beats out the competition? Or why our students get such fantastic results? (Spoiler, it has to do with you making 100% of the profits, and understanding the needs you fulfill)
In 2019, there was estimated to be around 30.7 million small businesses in the United States. (Which account for 99.9 percent of all businesses in the country) About 1.5 million jobs are created a year from these small businesses.
Facebook reported that the pandemic, the lock-downs, and quarantines rendered at least 31% of US based small businesses "non-operational" in 2020… Let that sink in for a moment. If we do the math, that means that around 9.3 million small businesses closed in 2020. (30 million divided by 31%)
The U.S usually boasts 60% employment, and over 330 million people living in the country. (Which means about 198 million people are regularly employed)
The Economy Has Plummeted, Are You Ready?
Originally, it was thought that we lost hundreds of thousands of jobs in 2020, but this simply isn't accurate. The average small business has under 100 employees, with most having under 20. Even if we are being conservative in our calculations, and assume that most small businesses have only 10 employees, the results are shocking.
If a single small business employs only 10 people, we just have to multiply that number by the number of businesses that closed in 2020 to see the truth. We didn't lose hundreds of thousands of jobs, we lost MILLIONS! (10 x 9.3 million = At least 90,300,000 jobs lost in one year!)
Just to further prove a point, if 198 million are employed in the US on average every year, that means nearly Half of all US employees either lost their jobs or couldn't get hired! Again, that was just one year!
Jobs Are Not Secure Or Recession-Proof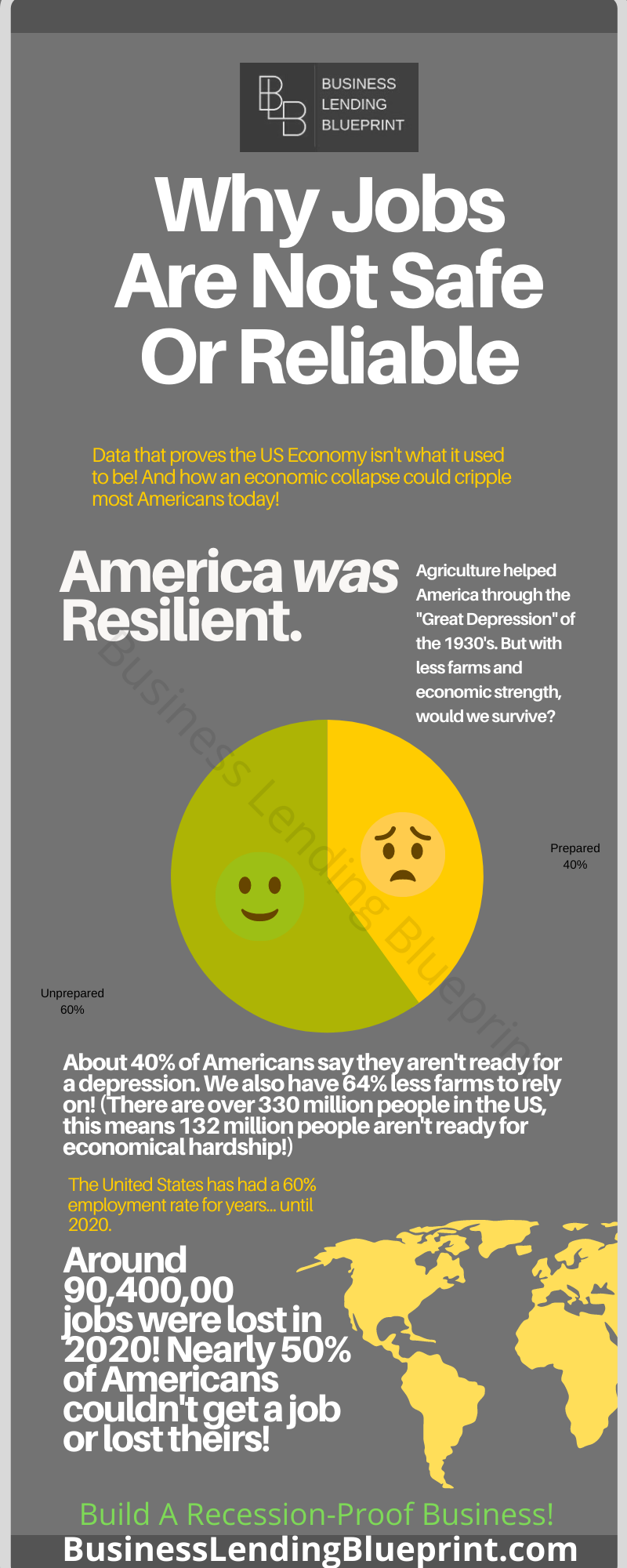 There is nothing wrong with being an employee or taking a salary. Most people are respectable, hard working, and just want to live life happily. That means they have their bills taken care of, they have cash to enjoy their interests, and usually have enough to support a family. (The latter being more difficult today, but still achievable)
The issue isn't the integrity or morality associated with being an employee, it's the stability. Millions of Americans came to a rude awakening about their careers, realizing just how quickly their "stable" jobs disappeared in less than a year.
Most readers aren't old enough to have experienced "The Great Depression" that occurred in the 1930's. If you have grandparents who went through it, they have a few stories to tell, am I right?
Can America Survive Another Depression? Can You?
America had never experienced something so devastating to its economy, but it was different then. Much of America's population was still relatively agricultural. In 1910 it is estimated that there we're at about 6.4 million farms, and even in 1950 there were still about 5.6 million farms in the US. (Many of which were family operated and owned)
So in the 1930's when millions lost their jobs, many went home to work on their family's farm. They had food, shelter, and a means to keep going, even if it wasn't the city-life they wanted.
But what about now? In 2017 a census was conducted which revealed that America only had 2.04 million farms in the entire country. (Down 3.2 percent from 2012)
While most of these farms are family owned (about 96%), this means that over 64% American's farms are no longer operational. This means that the US is at least 64% less prepared to deal with a depression or recession than it was even 60 years ago!
And it is safe to say that many Americans today have no idea how to survive without a job. (Even fewer young people know how businesses work. 83% of teenagers don't know how to manage money today!)
Can You Survive Without A Job?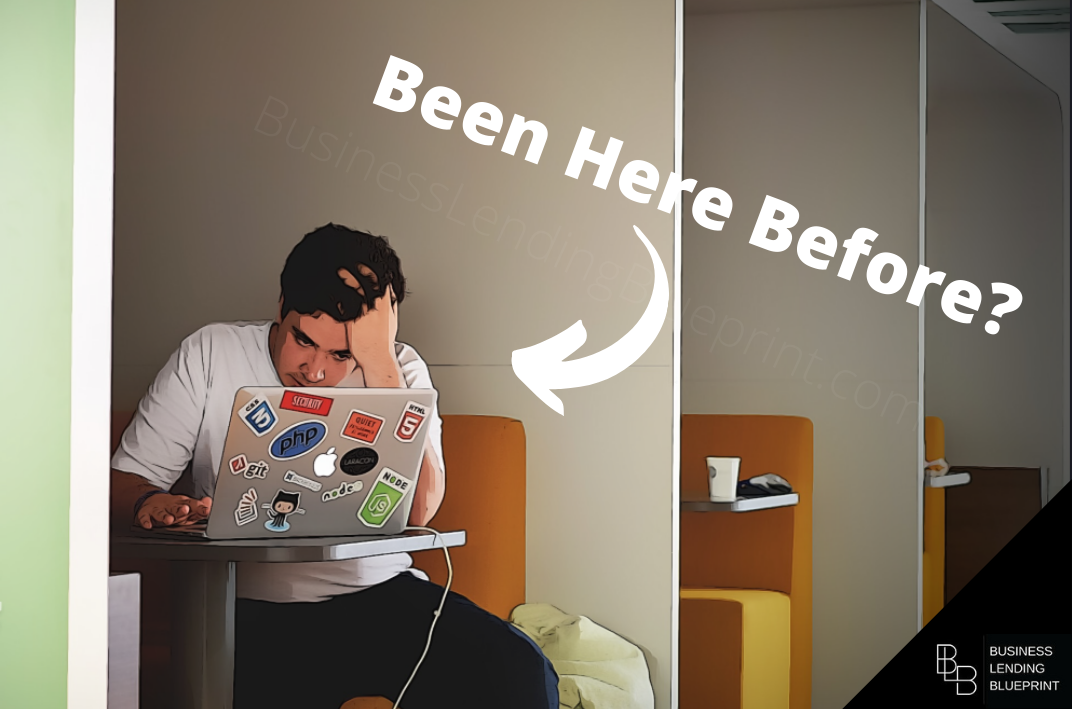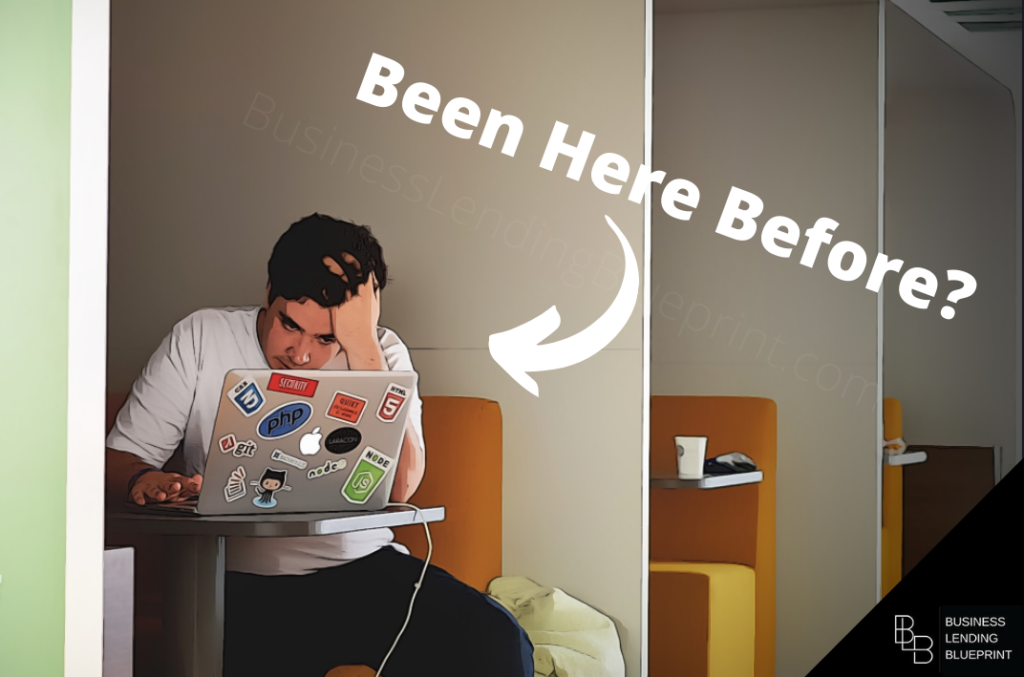 A job and a business do have something in common, you can't eat them. But they do have major differences. One keeps you working 9-5 for a set wage, the other offers unlimited earning potential and more free time. (A business also allows you to prepare for economic problems too. It's hard to prepare when you are making minimum wage!)
Of course, not all businesses provide a substantial amount of income or free up your schedule. Startups are way harder than most claim them to be. Besides acquiring the startup capital they need, entrepreneurs regularly fail in business just because no one wants what they are selling!
What a bummer! So many responsible Americans want to build businesses to put away savings and preparations for a rainy day. But they find neither safety nor a sense of preparedness when building businesses in most cases. Long hours, large startup costs, a lack of market demand, and a lack of guidance are synonymous with most startups today.
And the worst part is that these people were usually promised that their businesses would succeed easily!
Research shows that only 30% of small businesses survive 10 years and beyond. That means 70% of startup businesses won't even last a decade! (And 79% of small businesses have outstanding debt!)
Can you imagine if someone told you that your career would crumble to the ground in less than a decade? You would be appalled! If you went to College, you would probably have a serious conversation with yourself after that. "Why even bother if it's just going to fail in such a short time?"
Academia has sold lies to millions of people. The truth is that jobs are not reliable, and only PROVEN business models are worth buying. You need a "recession-proof" business.
A College Degree Means Nothing In A Bad Economy, But Money Does!

For something to be "recession-proof", it must function regardless of whether the economy is good or bad. It must thrive and excel where other businesses are catastrophically failing. (A perfect example is how loan brokers were highly successful in 2020 when so many retail businesses were closing. They made money on money!
Many of our students joined after they realized how fragile their career ambitions were. Suddenly, a degree in college meant less, and money meant more! Not trying to bash college, but they aren't exactly equipping people to get a job or make a living. (Some professions specifically require an advanced academic diploma, but most people aren't becoming doctors. So what's even the point of taking tens of thousand of dollars in college debt?)
This is exactly why today's youth are so confused by how useless a college degree can be! Studies show that over 40% of college graduates aren't actively making money in their field of study! What's worse, those that believe their degree is valuable are making a lot of money! So in other words, if you are successful, you are going to think that degree was worth it!
That's called "subjective reasoning." It means when circumstances change, your perceptions and beliefs change. It's also a bad mindset because this often means a person's self-worth is derived directly from their social status. (Imagine how many people in 2020 felt like the world was ending after losing their hard-earned jobs? Ya know, the jobs they spent the better portions of their 20's working towards?)
Oh wait, you don't have to wonder. The LA Times reported that the number of people who became depressed in 2020 doubled or tripled in one year! Who was the demographic? Anyone over the age of 40! (The people often with established careers!)
My Business Loan Broker Training Solves All Of These Problems!
If we haven't met, my name is Oguz Konar. (Most people just call me Oz) My story is fairly similar to most of my students'. I worked full time supporting my family, grinding away until I was introduced to a better way to make money.
When I realized it was possible to make money by essentially selling money, I was sold. I realized that brokering deals was way better than any other product or service. No matter where you are in the world, people want money. Your profile and experience are lesser factors when working with a client. No matter your ethnicity, your education, or even your language, people will pay you if you get them the funds they need.
(And there are different ways to structure how you get paid!)
But I'm not just teaching you how to become a business loan broker, I teach you how to build a broker business! You will have the career skills of a broker, but the structure to make a business. Not just any business, however, a "recession-proof" business!
Can I Replace My Job As A Business Loan Broker?
Absolutely! Most of our students start making profits 30-60 days after enrollment in our business loan broker training. Not everyone develops a business with employees and more automated systems, but many do! We give you everything you need, and you can move at your own pace.
Most deals give the loan broker a percentage of the loan as a "cut." This means depending on how big the deal is, the profits can be quite massive!
Our students regularly post testimonials and share how successful they are with our systems. (And they did this in 2020 no problem!)
Testimonials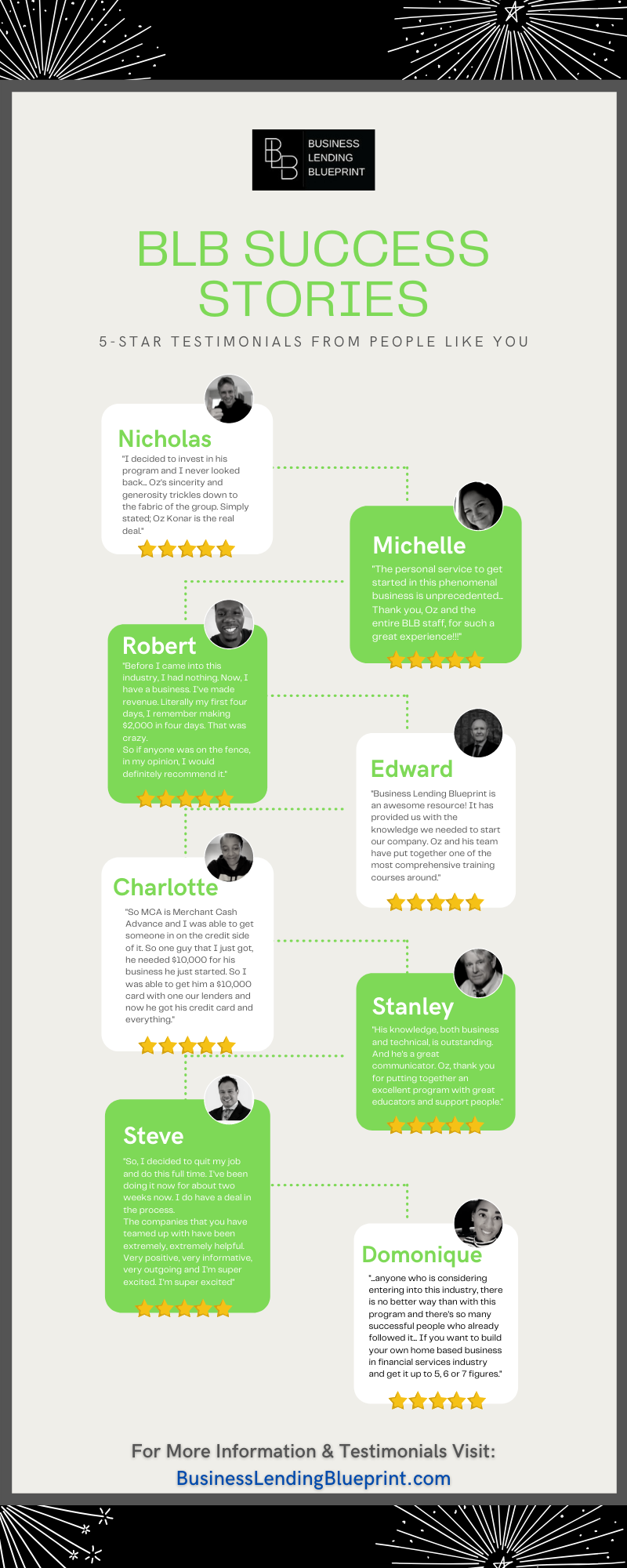 We have so many testimonials and success stories that we actually dedicated an entire section of our site to show them. Whether it's videos, online reviews, or social media posts, people from all over have experienced tremendous success with our program.
This isn't about "looking good," this is about me showing you that we care about every person who enrolls with us. I have a family, I have goals, and I want to live my best life. That's the kind of trainer every student should have. The kind that relates to them!
And everyone on our training team is this way. They aren't about looking good, they are about making the student feel like enrolling was the best decision of their life! That's why people choose my blueprint to build the life and business they've always wanted to!
Here are just a few more of our students who left 5-Star reviews of the Business Lending Blueprint:

"The best business lending course on the market. If your looking for an opportunity to make six figures the Business lending Blueprint will put you on that path."
Daniel Dias rated BLB:


"Sam was fantastic through all the fast track setup solving all the issues that came along, and the result is impressive. She has been very professional and also very patient. It feels great to be a part of this big family!"
Juan B rated BLB:


"I have to say this has been the best decision I've made toward generating more income for my business, I was very skeptical about joining but after one week in the group I was able to get my very first client funded in 24 hours, This is such an awesome business group I can assure you they are very helpful with helping you succeed! OZ is the best when it comes to becoming a loan broker! My mentor Brent is totally awesome!! I highly recommend joining right now if you have been thinking about joining!! One week and I'm making money ??How Awesome!!"
Octavia B rated BLB:


What Do I Get With The Blueprint?
We published several articles which go greatly in depth on how to become a business loan broker, but we're often asked what kind of resources, training, and coaching are included.
Although certainly not the first time someone has created a training package worth more than it costs, we are different and better than our competitors. We don't churn out 1-trick ponies, we change our students into the money-making machines they've always known they could be. (Most just didn't know how to get started!)
Our program can be condensed into 10 parts:
Training
Legal documents and proven scripts.
​We provide the Partners and Direct Lenders
​Lending options, resources and strategies.
I have weekly calls with our members.
A large and engaging Facebook group.
​We offer Lifetime Phone and E-mail support with no extra fees.
An amazing deal-lifespan & cheat sheet Flowchart 
Coaching/ Mentorship
BONUSES like extra training and More!
Click the link below to watch my free training video which details everything you need to make an educated decision about this business model!

What Training Is Included?

The primary training in the Blueprint includes everything you need to be a successful loan broker and make 6-7 figures a year. (Like some of our top students are doing right now!)
The training is fairly simple, but it doesn't just focus on the technical details of loan brokering. It also has portions dedicated to help you find your "why," determine your goals, and help you become a boss! (Of your business and your life)
Of course, we go greatly in-depth on how to close deals as easily and profitably as possible. Plus, we are constantly updating it with information that our students have requested. (Since this industry is regularly developing after all)
We include case studies, the ways to evaluate a client, how to structure profit in a deal, and way more. Whether it's the effective ways we teach our students to market (free and paid methods) or the ways to expand your loan brokerage, we teach it!
So You Provide The Lenders For Your Students?
Yes! We give way more than a standard educational course would. When someone enrolls in a program, usually the teacher doesn't provide their students with contacts. We're different. We give our students the specific lending sources they need to structure virtually any deal for profit. This means more deals closed, no matter how specific the business' needs are!
We published an article discussing the various lending situations and loan options that can be used, here. In that article I wrote about how important it is to have multiple lending options. Not every business should use Merchant Cash Advance, and not every business is truly an "established business."
Evaluating a business is a crucial step in determining how quickly a loan can be completed, and a business may not qualify for the money they are wanting. (That's why loan brokers are often used by businesses, they take the guesswork out of the loan!)
We Get Weekly Calls With You?

That's right. Unlike many of our competitors who charge you thousands of dollars to even look at them, I'm invested in seeing our students succeed! This means less time trying to figure things out, and more time following a plan that we outline for you.
I will be right there with you as you pursue your goals. Money isn't everything, but it is the primary reason most people even start a business. So isn't it disappointing when a business acts like they want to help you make money but don't?
I'm regularly helping our members learn the ropes, and quickly help them make money quickly. (As I said, most of our students make money within 30-60 days after enrolling) That isn't just because they followed the training! It's because my team and I came alongside them!
This isn't some kind of up-sell either. We really do provide you with the kind of coaching other companies charge thousands per session for. Our students achieving success is worth the coaching calls for us.
Lifetime Support, And The Exclusive Facebook Group
Speaking of support, we offer you lifetime support through chat, phone calls, and even Zoom calls! My team holds similar values to mine and they want you to feel that the Blueprint is worth it. (Because it is!)
We also give you access to our Facebook group which is filed with active loan broker students just like you.  Many of them have gone through the training and have seen results. They continue to help other students do the same, and there are collaborations happening all the time.
I feel that this was an important feature to give to students because it proved something. That this works and that they aren't alone! If you can reach out to other students and instantly see how they are doing with the blueprint, that's real! It isn't fantasy or make believe, and you really can collaborate with other loan brokers who are more than happy meet you!
(In case you were wondering, our moderators regularly oversee the group, keeping it organized and easy to use!)
Powerful Flowchart & Cheat-sheets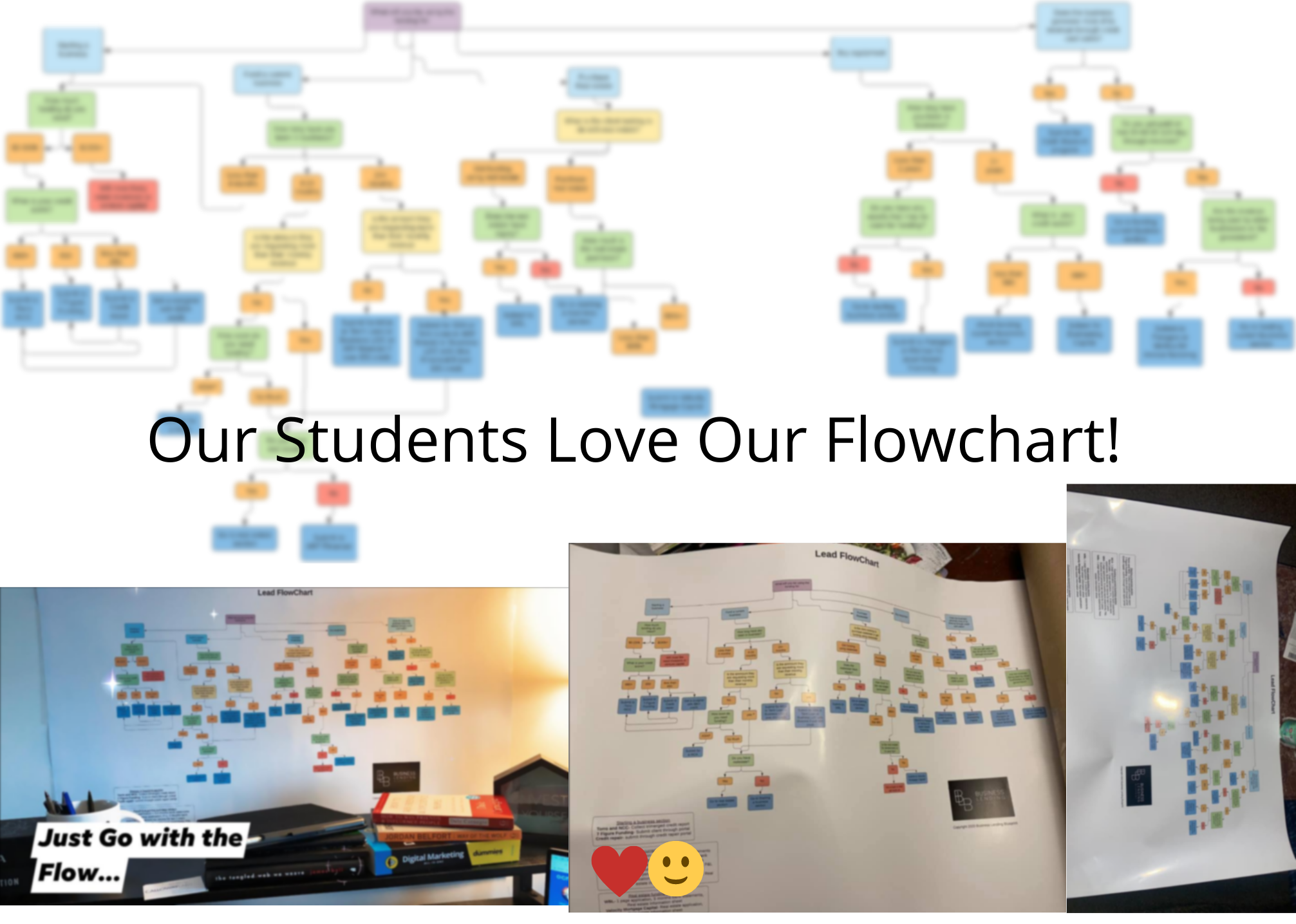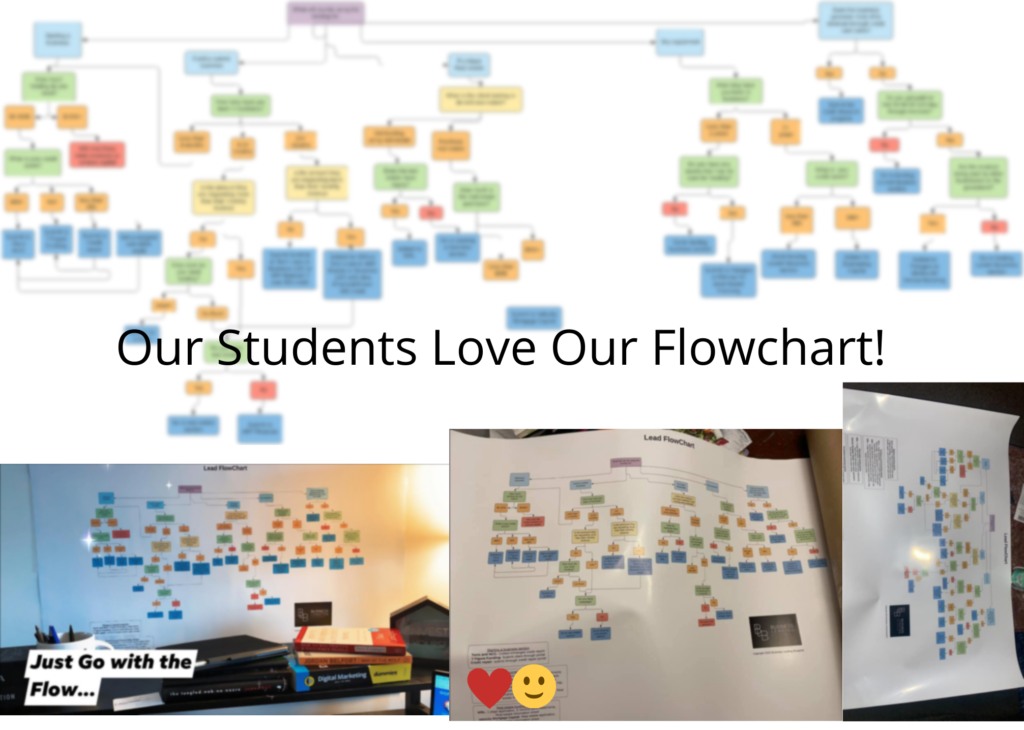 What good is training if it isn't simplified and outlined? A picture is worth a thousand words, which is why we created a flowchart and cheat-sheets which make it possible to rinse-and-repeat deals no problem. Whether it's trying to remember specific terms, or what to say when discussing a deal, we've got you covered.
If you wanted to quickly evaluate a client to decide which lending option to use and what they qualify for, our flowchart was designed specifically for that purpose.
Masterful Coaching & Mentorship Is Included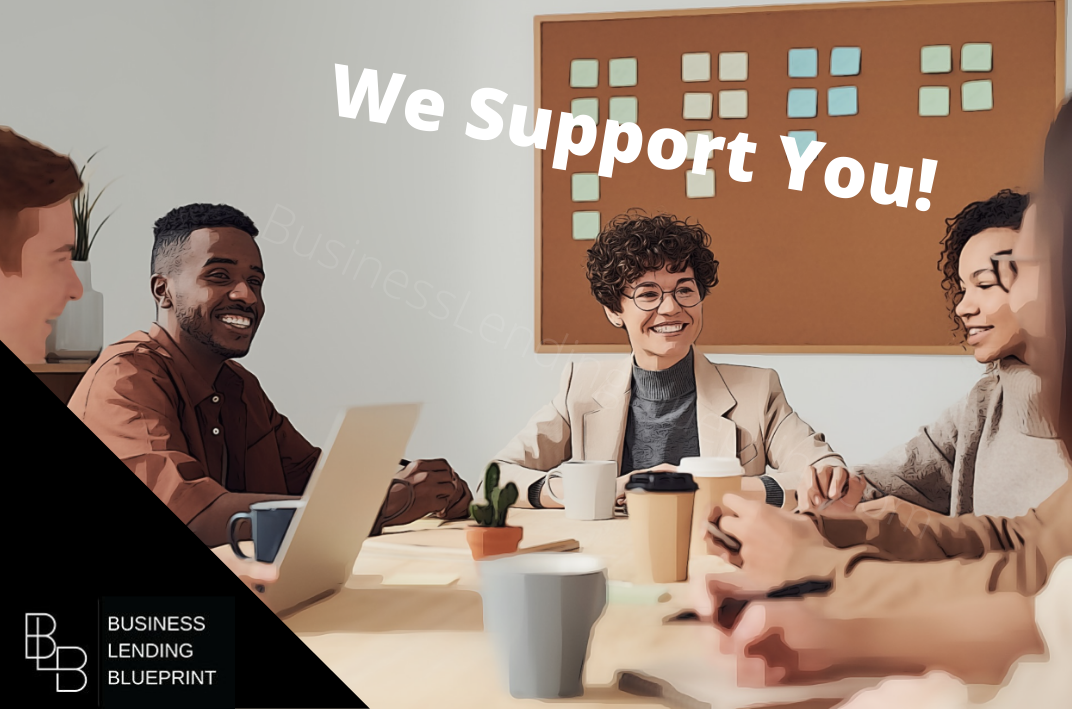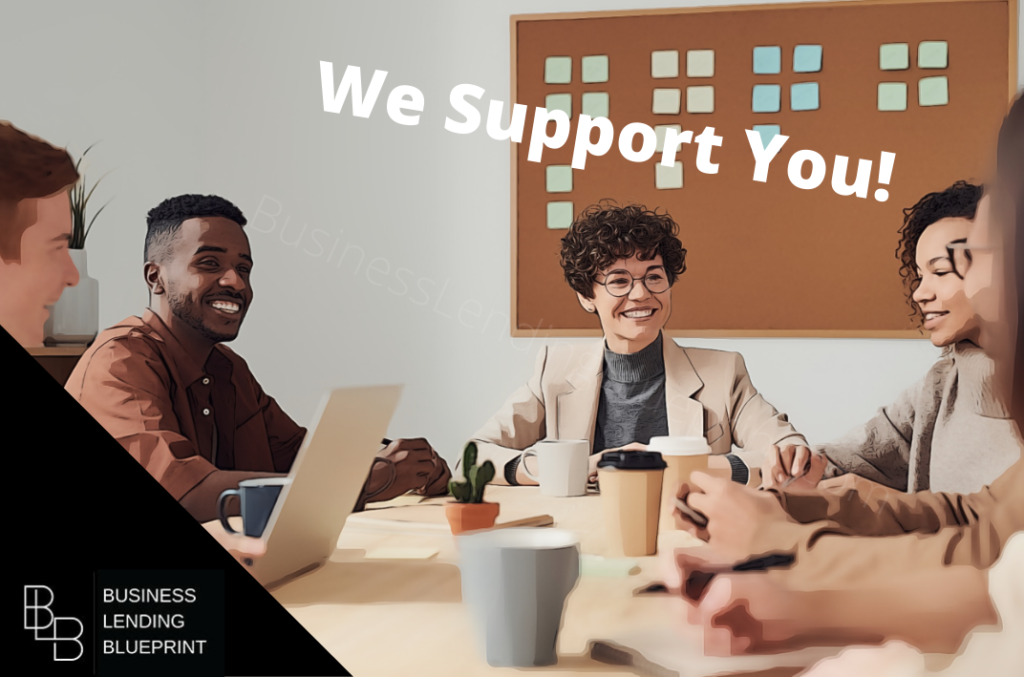 Besides the fact that I will personally be having weekly coaching calls with you, my team is highly experienced and will help you too. They will come alongside you and make sure that you are never left without the ability to close deals. Besides the fact that they will coach you, we also offer the option to shadow a mentor and learn the ropes as they close deals with you.
This means that you don't just have the option to be coached, but you can also work alongside someone experienced! What other educational course do you know that does that?
Again, we aren't in the business of getting shiny star ratings, we are in the business of helping our students succeed! (Although most of our students leave a lot of shiny star ratings anyway!)
BONUSES & More
Although this will probably change at some point, right now we are also offering a special course which teaching you another way to make money by utilizing credit. This kind of extra education is something our competitors are charging thousands for, but we are including it for free as a bonus that comes with the blueprint.
So if you act now, you will not only get the Blueprint, but you will also gain additional money making techniques and methods! This may not seem like such a generous bonus if you aren't familiar with loan brokering, but it is. Many students use this information to gain greater profits in ways other brokers are never educated about.
When I realized these special techniques were possible, I soon realized that I could sell this separately, but I want to see more people get involved and get free of their jobs. Which is why I'm including it for no extra charge.
Join The Revolution, Become The Boss You're Meant To Be!
Do you want to secure your financial future, make more money, prepare for the next market crash, and be your own boss? If you said yes to any of these, then watch my FREE 70 minute training video which outlines everything you need to know about this opportunity.
By the time you've watched my free training video, you will know exactly if this is what you want.
Click the button right now and break free from the corporate chains! (Be the boss you've always known you were meant to be!)

I'll see you on the other side.
Regards
Oz