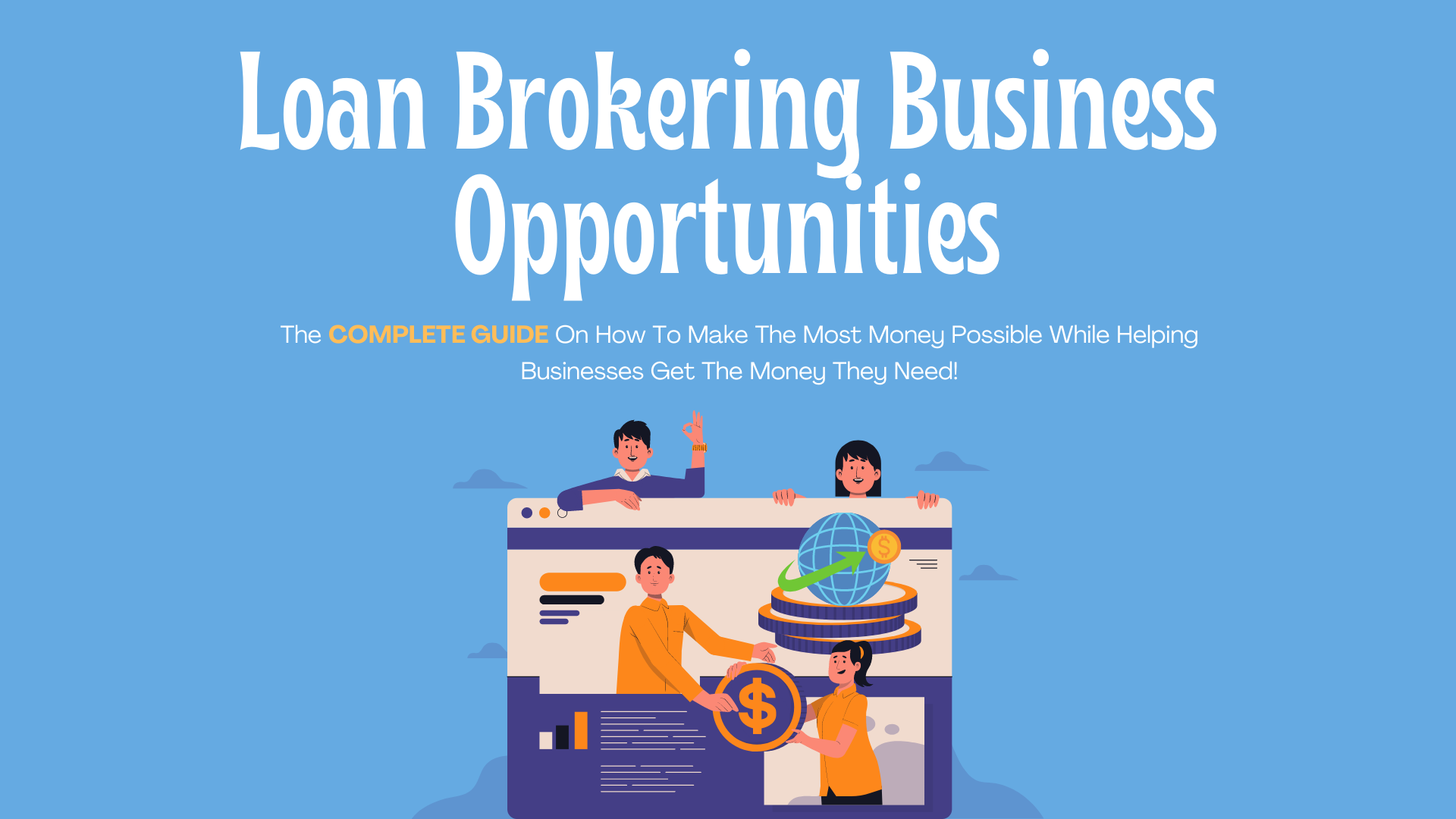 Some of the oldest examples of brokering go back to the Chinese Dynasty period (romantic matchmaking), or the institution of banks in Western society. The idea of a "middleman" is quite novel and highly valued around the world today. Brokering a deal is simply business jargon that means to bring two parties together for a fee. (E.g. A buyer and a seller) If you are in the lending industry, then you are always looking for loan brokering business opportunities.
Finding someone needing a loan and having the lending options to provide the capital they need is incredibly lucrative and in demand.
68% of small businesses have an outstanding debt. This means that nearly 70% of small businesses borrow money to stay afloat. 2020 was devastating for businesses around the world (Nearly 30% of all small businesses in the US closed that year) and it loan brokering was once again recognized as the indomitable industry that it is.
Even when things looked bad, lending brokers made huge profits that year, and helped small businesses from going under. This business model is more than an opportunity to make money, it is an opportunity to help people!
How Much Money Can You Make With Loan Brokering Business Opportunities?
Businesses need money for a wide variety of different things, and there are ways to structure each loan option so that you make the most money possible. Your time and services are valuable, and your "cut" should reflect that.
But what if there was a way to make each deal a source of passive income for you? What if you made residual income off of each lending option? The amount of money that a broker can make is really only limited to his creativity.
Furthermore, there is practically no end to the number of loan brokering business opportunities! People around the world are in need of loans, but one can stick to the US and find they are never short on deals.
What Loan Brokering Business Opportunities Are There? (Infographic)

There is practically no end to the number of reasons that a business or entrepreneur is looking for a loan. Because of this, the number of lending options that a broker has increased. It is imperative that every broker has the options they need to structure the deal in the most lucrative way possible. (And make sure the client is happy!)
We created a brand new infographic to show some statistics about why businesses are getting loans, and how these are just a few of the examples a lending broker will encounter. (All of which are highly valuable opportunities to make money and build relationships with clients)


If you have some experience as a business lending broker, then you might recognize the term, "Merchant Cash Advance". This is a lending option or type of loan that brokers use as one of the easiest methods for business lending.
The reason that this type of lending option is so prolific throughout online lending is because it has high approval rates and a fast completion time. The brand "Business" did an in-depth study to find out, on average, how long it takes for a loan to complete. That includes the approval time, the time it takes for the funds to transfer, and for the entire deal to close. This doesn't directly address a broker making a cut, but that's primarily because a broker's fee doesn't require a lot of paperwork. Adding that to the deal is very simple.
The minimum time that is needed for an MCA loan is 2 hours to get approval, and same day funding after approval. Basically, it can take less than 24 hours to close a deal with this kind of lending option.
In summary, you can make money on loan brokering business opportunities faster than someone completing their 9-5 shift at McDonald's.
Are All Loan Brokering Business Opportunities So Fast?
To put it simply, no. Not all deals are going to be closed that fast. Some lending options, (like a line of credit) can take just a few minutes to get approval and get funding, but others can take much longer.
A prime example of how some deals can take longer includes a Commercial Real Estate Loan. According to the aforementioned study by Business, this kind of loan takes a minimum of 60 days to complete when done through Wells Fargo..
Does that mean all commercial real estate loans take this long? No. You should most definitely capitalize on these kinds of loans. (And just so you know, many lending options for business related Real Estate can actually have a far shorter minimum funding period)
We teach our students how structure deals fast and repeatedly. Meaning you get paid, your client is happy, and you can rinse and repeat the steps to keep closing deals.
What Kind Of Training Do I Need To Become A Business Lending Broker?
There are a few things that every business lending broker needs to have, and those are:
Lending Options (There are different ways to structure loans, and some pay better than others!)
A sound, proven marketing strategy. (It makes little sense to use the same marketing strategies that big companies use, you need something catered to your business model!)
Coaching/ Mentor (It is crucial for every entrepreneur to have a coach. It is paramount that their coach also be a mentor, someone who has been when they want to go)
Scripts, Spreadsheets, and Organization
There are so many reasons that businesses are struggling today, it is difficult to put all the data on one spreadsheet. We aim to educate people on why something happens, and how to properly handle it. Here is an infographic that we designed to show the struggles new businesses face. (And why you need what we recommend becoming a business lending broker!)

Did you see that 15% of small businesses admit they are struggling in the marketing department and 28% say that they ignore problems when a crisis occurred. (And we wonder why so many businesses need loans!?)
But let's face facts, if your expenses exceed your revenue, you are officially in a crisis! This goes for business lending brokers too.
Thea idea of becoming a lending broker is to capitalize on a business's need for funds, not to be the one struggling!
Our students come out of our training with everything they need to be a consultant businesses rely on.
So let's cover the first thing that a broker needs to have:
Lending Options: Up Front Commission, Or Residual Portfolio
If you have spent any time in personal development or increasing your knowledge about finances, then you probably know why "Passive Income" is so important. The primary difference between a business and a job is that one generates money while you sleep, the other only creates income when you show up. (Therefore Doctors are not classified as business owners, but as specialists)
Understanding this concept is paramount to increase your chances of long-term success as a business lending broker.
To put it simply, it is important to know how to structure a deal for long-term revenue, not just for onetime commissions.
This subtle difference is the reason that our students have become some of the most successful business lending brokers in the US. Money isn't everything, but it certainly helps you increase the revenue you can make.
What was once an impossible expense becomes far more plausible once you know how to get the money you need every deal. Being able to make a deal become a passive-income generator, is one of the most underrated lending options ever. (And there are multiple ways to do this depending on why a business is looking for a loan!)
A Proven Marketing Strategy (Don't Reinvent The Wheel)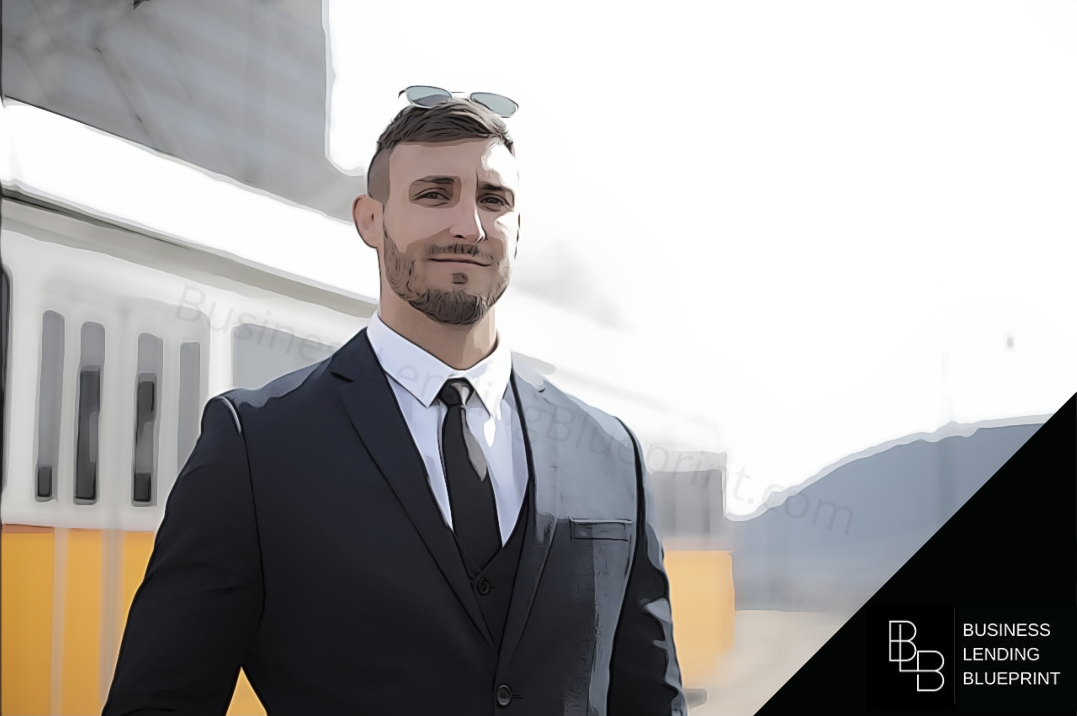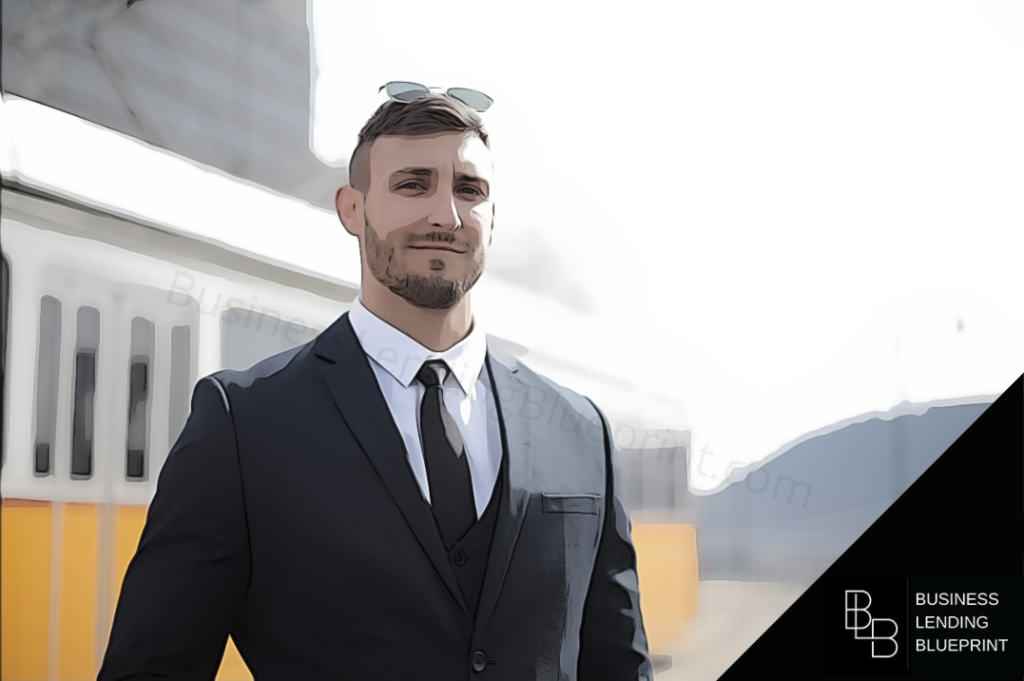 It doesn't benefit the economy when a business opens… it benefits the economy when a business does well, creating products and new jobs.
The primary goal of a startup business is to establish itself and create the income it needs to pay for its ongoing expenses.
We teach our students how to generate the leads they need to close deals. We don't believe that people should experiment to see what works and what doesn't. That wastes time and money!
A startup should focus its attention on using the strategies that already work specifically for brokers.
Coaching, Getting A Mentor
If we haven't already met, my name is Oz, and I have been teaching my Business Lending Blueprint for years. I have taken people of all skill levels (with many not having any experience at all) and turned them into successful owners of a business lending brokerage.
Many don't even need to expand into massive corporations because they are making enough money just by themselves. (Of course, they certainly could do that with the training we provide)
Click here to get my Free training if you want to take advantage of good and bad markets. Create a recession proof business right now!
Resources, Scripts, Spreadsheets, Etc
If a business model says you don't need scripts, or flowcharts, or materials to organize what you will be doing, they aren't being genuine. Business management, scripts, and spreadsheets go hand-in-hand for any kind of business model.
Remember how 13% of businesses said that time-management was their biggest issue? Well, that is largely in part to them not having organizational systems in place.
That's why we created several resources for our students. (They love every one of them because it helps them make money faster!)
But What About The Economy? How Can I Be Sure That I Will Be Successful As A Broker?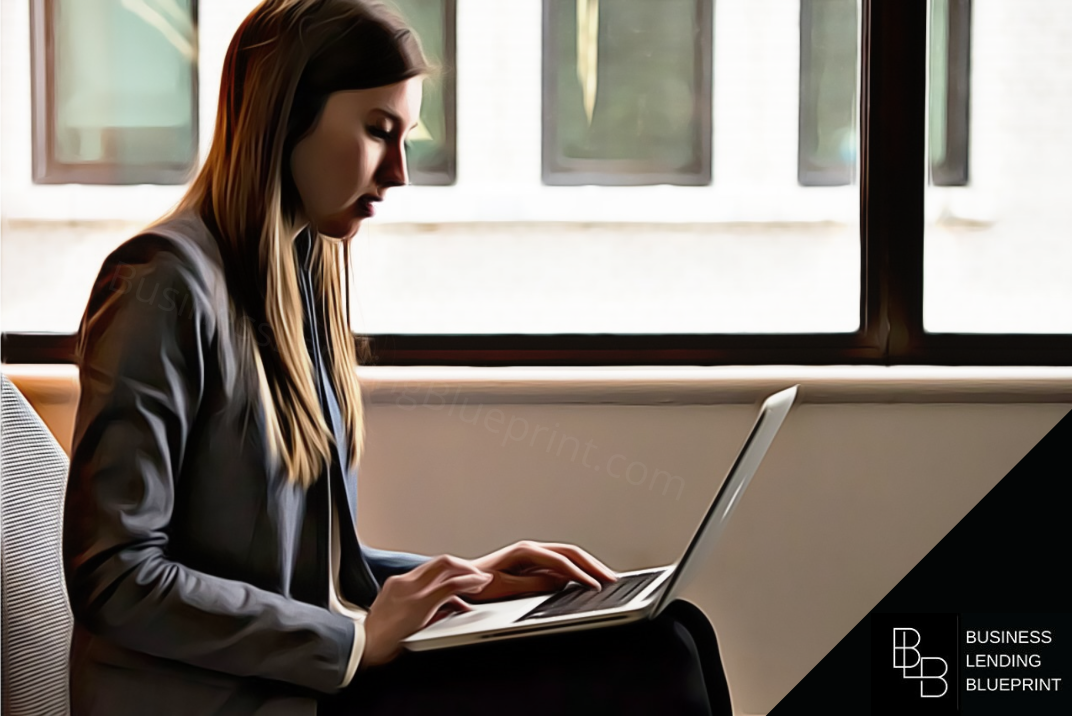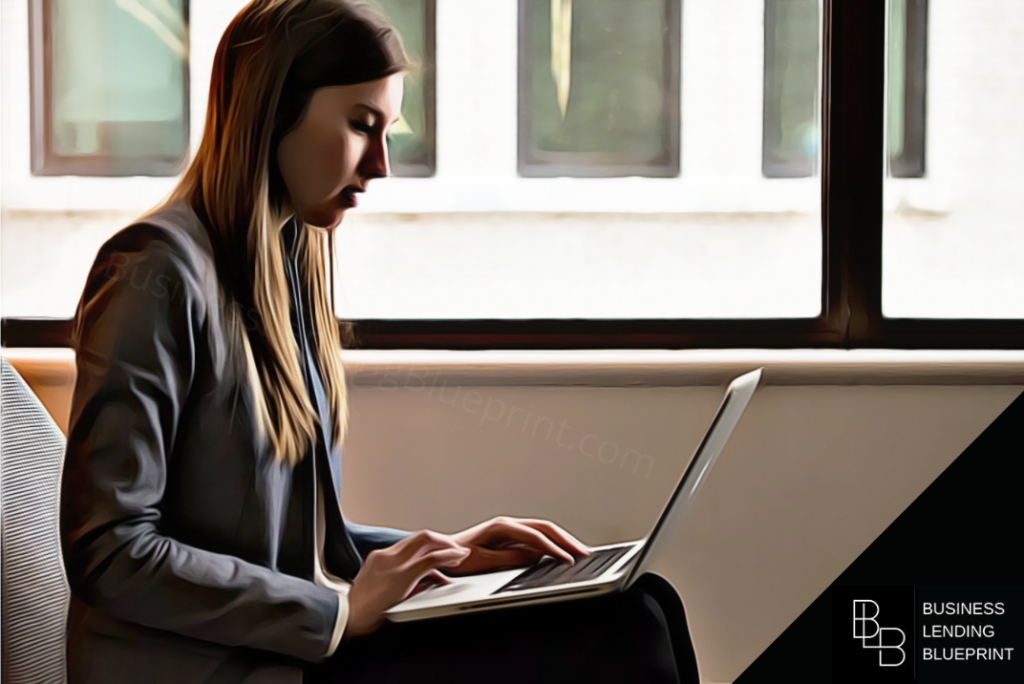 There is no guarantee that you will see success in any business model. The real reason so many have become lending brokers is not because it is 100% guaranteed, but because it has one of the best chances for success when you put the time in.
That is really why so many businesses fail! Yes, they might cite specific struggles or limitations, but the internet basically solved every problem a business owner ever faced.
You need leads? The internet has billions of leads.
Having problems finding places to market your products? The internet has you covered.
Need ways to outsource tasks? The internet links people together.
Want to start a business with minimal capital? The internet brought you to us!
How Do I Get Started?
Click the link below and watch my free training. I outline what this business model looks like, how you can create residual income with my strategies, and how you can make a lot of money doing this.
No matter the market, this skill-set is in demand.
Don't be like that person you look at and think, "Why haven't you taken advantage of what you have?"
This opportunity came into your life for a reason. Or do you really think that everything in your life happens by accident? (FYI, 62% of billionaires are self-made!)
Click here to get started for free and start capitalizing on the loan brokering business opportunities that are waiting for you!
Regards,
Oz