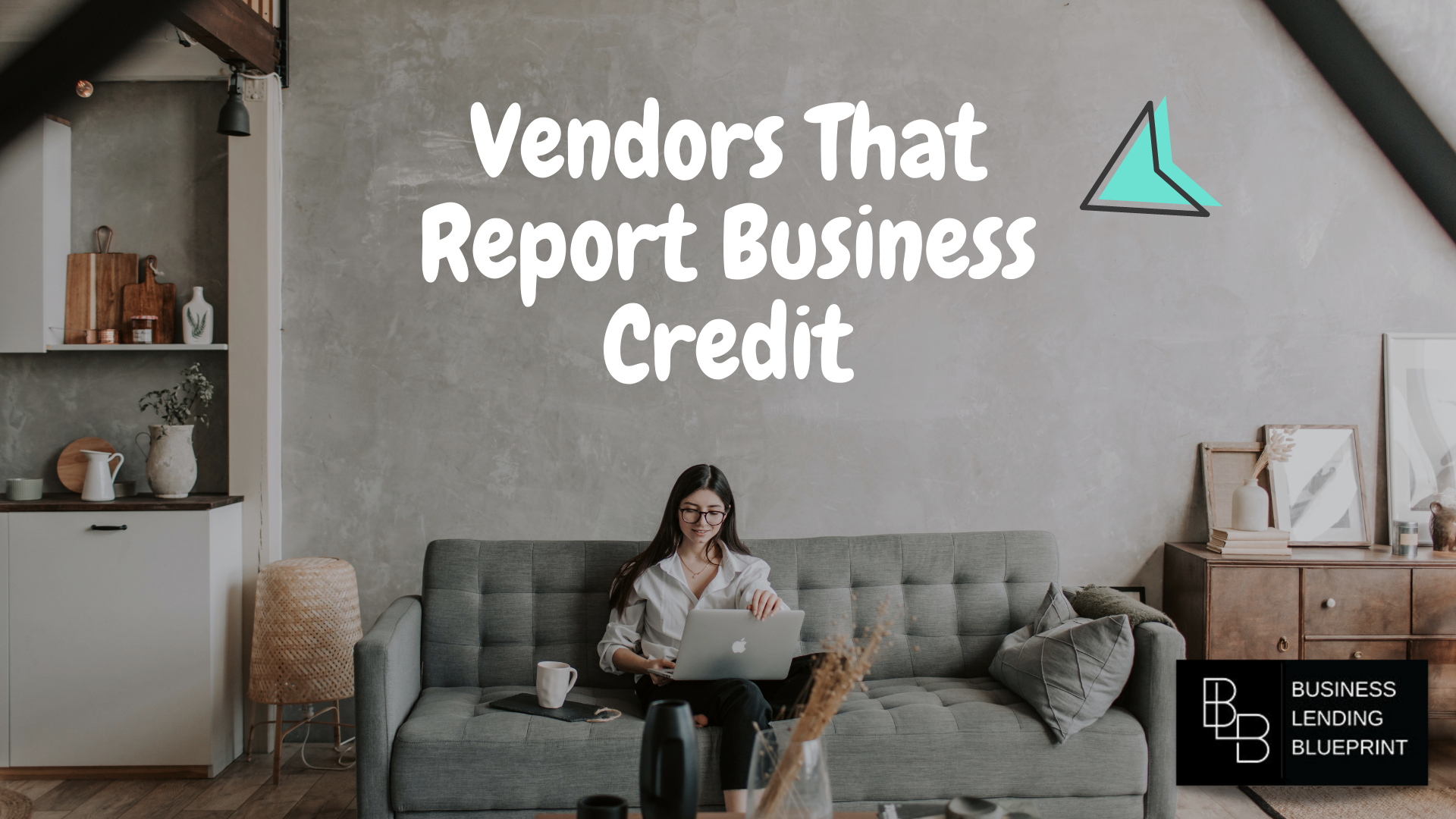 Vendors that report business credit range from the largest brands and suppliers to smaller corporations. There is no minimum requirement to report business credit to major reporting companies like Dun & Bradstreet. This means nearly anyone can report your credit activity or their conducted business with you automatically. (As long as they have the proper credentials like a Duns Number)
It is critical to understand how business credit is reported.
Understanding Vendors That Report Business Credit
Remembering some of these fundamentals will help you build a positive business credit profile through a vendor. (Note that if you are seeking legal counsel you should consult a lawyer or someone certified to discuss the legality and sanctioned ways to report your credit)
Credit reporting isn't always controlled. A vendor who does business with you is automatically going to submit data about their business with you.
Your D&B profile can be manually changed, but reported data can have a negative effect regardless of how you setup your profile.
Net 30, Net 60, or even Net 90 Vendors are common ways for businesses to have their business credit reports submitted positively.
Finding a vendor is not complicated. There are simple ways to find them.
If you don't have a D&B number, you can still work with vendors, but they may not approve you because of that.
Business credit is no longer just a matter of how quickly you pay back your debts. Simply purchasing items and signing invoices can be a positive way to use vendors that report business credit.
Finding Vendors For Credit Reporting


The easiest way for you to determine if a company will report business credit information is to check the Dun & Bradstreet website and use their search directory. There you can search up whether a company is listed with its own D&B profile. Any business not using a credit reporting company like D&B isn't going to report business credit.
You could ask whether the company reports through a business credit reporting agency. (But they might not even know)
Of course, if a supplier is an established vendor of goods and or works with major retailers like Wal-Mart, they are likely to already possess a Duns number. (If they are working with a large company like Wal-Mart in particular, you can be sure with 100% certainty that they will report business credit. Major retailers require that their vendors have a D&B number)
If you are still unsure of whether a vendor reports business credit, you can also just look for another vendor. There are so many industries today, that it is likely another will be able to submit the reported data you want.
How Net D Comes Into Play
Although there isn't a right or wrong when it comes to making purchases with "credit", there is a distinct difference between using a credit card and an invoice. One accumulates interest rapidly, the other does not. Net D terms are more common for large purchases.
There is also the matter of finding a vendor that will finance a purchase with Net D. (We've covered this extensively in other articles, so be sure to read those for more information on Net D financing)
The advantage of Net D financing is that it allows companies to acquire inventory or business items with a set amount of time to pay it back. (Without the fees like a credit card usually has)
Many vendors that offer Net D will report business credit.
Why Work With Vendors That Report Business Credit?

The simple fact of the matter is that companies need good business credit. If a company doesn't have good credit, they can fully miss out on critical opportunities:
Without good credit, it is hard to qualify for loans.
Special financing through invoices and short-term loans may not be available to them.
They may not be able to work with major clients or retailers without a good credit score.
If a vendor is going to automatically report on your business credit, that is advantageous assuming it was a positive transaction.
To prevent negative reports, always do the following:
Make sure you are paying your invoices and debts on time.
Have contingency plans if cash flow is interrupted.
Don't leave customers unhappy. Prioritize customer service.
Have ways to mitigate charge backs and returns.
How To Monitor The Reported Business Credit Activity
Companies can see accumulated data about their business on credit reporting agencies like Dun & Bradstreet. That being said, companies only have control over the public profile listed on D&B. They don't control what other report. Data that is automatically reported will be stored with D&B. Any changes that involve what is stored about your company must be taken up with D&B directly.
As long as you are conducting legal business and your transactions aren't negative, you won't have to worry about what is being reported.
If you believe there are discrepancies, you may need to work with a credit repair company to validate the reported data and or clear your record of errors.
How We Teach Credit Repair For Profit
Here at Business Lending Blueprint we teach our students how to build a 6-7 figure business with credit repair. By learning these trade secrets, you can tap into an industry that is worth millions of dollars.
More than ever, companies need credit repair. If a company does not pull up a business credit score, they will find out the personal credit score for the owner.
So why not learn how to build a business that is going to help you quit your job? (Oh, and don't forget that this business model is "recession-proof"! This means the next time something happens to the economy like in 2020, you won't be among the millions to have lost their livelihoods out of work!)
Click the button below to find out more about this opportunity! Watch our free 70 minute training video. It outlines everything you need to know! (It also reveals how our students see results in 60-90 days from enrollment)

Regards
Oz