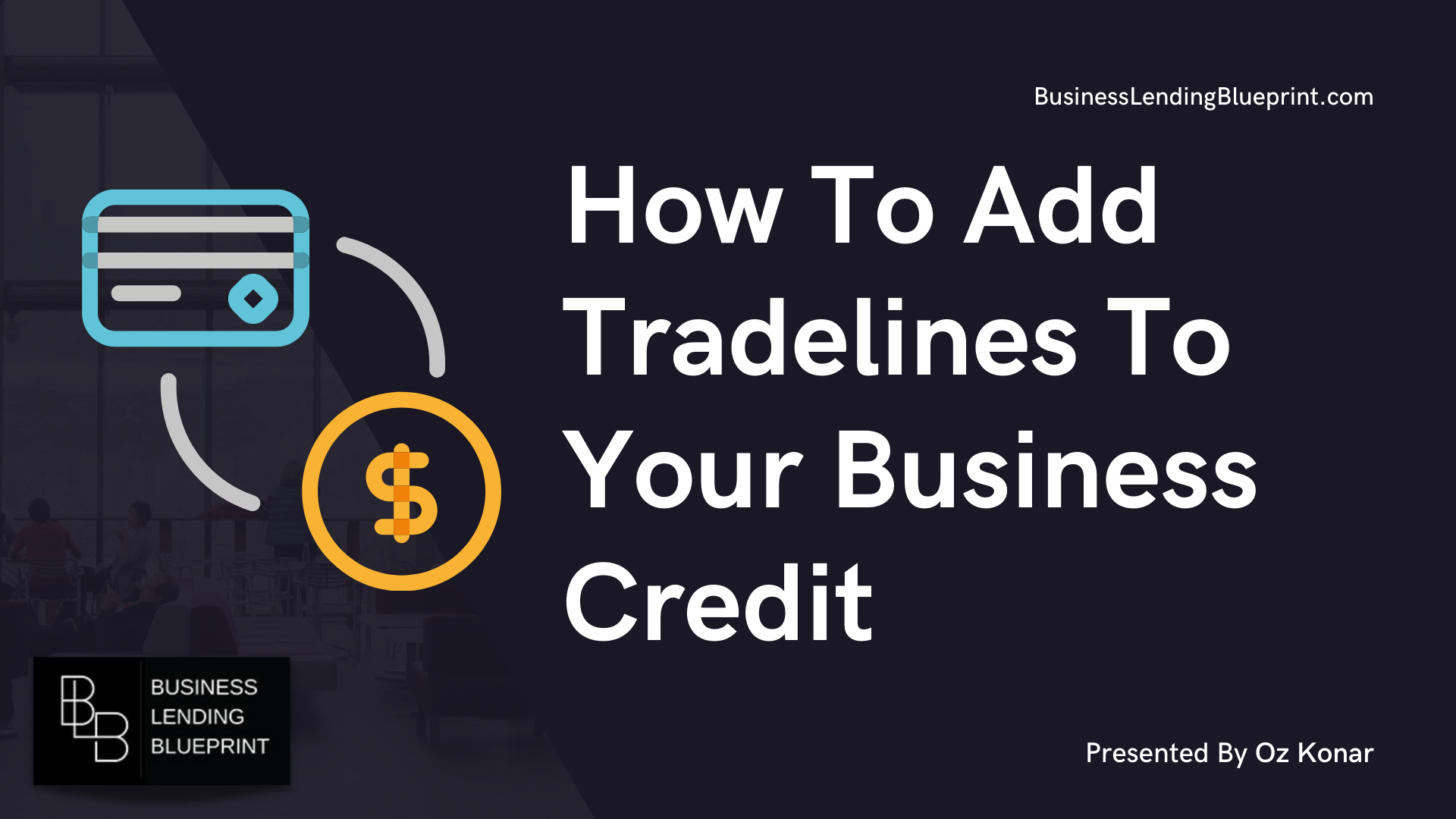 Tradelines are way more simple than people think. Modern commerce is not limited to merchant ships making their way to and from Asia. Trade was never about
Companies can make purchases electronically and internationally effortlessly. If you've been wondering how to add tradelines to your business credit, then you've come to the right place!
Today we're going to cover this topic in-depth and detail everything you need to know about this kind of credit boosting.
What Is A Tradeline For Business Credit?
A "tradeline" is a fancy way of describing a source of credit used for business purchases. Companies being in business longer than 2 year are no longer the standard to measure credibility. A company could be in business for 10 years and have terrible credit.
Tradelines are just one way for companies to improve their credit score.
How To Add Tradelines To Your Business Credit

Here are the most common methods used to add tradelines to your business credit:
New Credit Cards
Lines Of Credit
Add New Users To Your Tradelines
Purchase Tradelines
Let's discuss what each of these terms mean and how they are implemented.
Adding new credit cards to your business is on of the easiest methods on this list. Besides tapping into the practically endless stream of credit card offers, this method doesn't take long.
In fact, adding a new credit card can take only slightly longer than the next option on this list. That's because most credit cards need to ship out to you for delivery. (Then you activate them by calling the credit card company or you active them on their website)
Of course, even your primary bank can issue credit cards, so it might be a good idea to check if they have any offers for businesses. (Instead of just waiting for offers to come in the mail)
Lines of credit are excellent for adding tradelines to your business credit. They may not be the easiest to qualify for, but even a moderate credit score will suffice. When you open a line of credit, it is similar to a credit card, but it is more like a bank loan that just keeps on giving.
When you use your line of credit, it reduces the amount of capital you have available. This is like a credit card, but lines of credit often have better terms, and less interest accrued on a monthly basis. (Hence why they aren't given out to every business)
Adding New Users To Your Tradelines
Although this option poses greater risk to your company, adding a new user to your existing tradlines can be highly beneficial. Recall that with every transaction and invoice paid back, your credit score improves. Having another person making purchases through your tradelines responsibly can accelerate your credit building.
If the person doesn't properly handle your tradelines however, then you can see your credit score take a hit negatively.
Purchasing a tradeline for your business lesser known strategy for improving your business credit. It is similar to adding a new user to a tradeline, except you are the one being added. For a fee, you can add yourself or your business to a tradeline that has good transactional history. This allows you to "piggyback" off of someone else's good credit history and improve your own credit score at the same time.
This is not only perfectly legal, but it continues to be a preferred method of credit building for fast results.The catch is that there is greater risk of negative effects. If others don't properly manage the tradeline, and you are listed on that tradeline, you will be associated with that bad transactional history.
Once again, similar to adding someone to one of your tradelines, you should consider the risk with these financing options. It is recommended you consult legal council before placing your company at risk.
Do I Really Need Tradelines?

The answer to that is simple. No. You do not need tradelines. However, if you intend to become a reputable business and have a high credit score, then you should definitely establish tradelines for your company.
There are problems facing the US economy that only tradelines are addressing right now:
After 2020, the United States saw millions of companies close permanently or temporarily with major downsizing.
Creditors and lenders are both highly skeptical of companies right now. Positive tradelines usually mean that a company has a good credit score. The absence of good credit lines speaks volumes about a company.
Tradlines are more valuable today simply because it means you have likely been evaluated by a credit company. If you have a credit card, or a line of credit in particular, this means you have been approved based on your business credit score and history.
How To Build A 6-7 Figure Business With Credit Building & Tradelines
Many companies specialize in credit repair, but few are able to make it into a passive income machine. There are few industries as profitable as the credit industry and the lending industry.
Here at Business Lending Blueprint we teach people how to quit their jobs and build businesses that are recession proof. This means the next time an economic collapse hits, you will still be able to make money. In fact, you will probably be able to make more money in a bad market anyway. At that point, companies desperately need your services.
If you would like to learn more about our services and enroll in our breakthrough course on business loan brokering, then click the button below right now. We offer a free 70 minute video training that covers everything about this opportunity.
See you soon!

Regards,
Oz