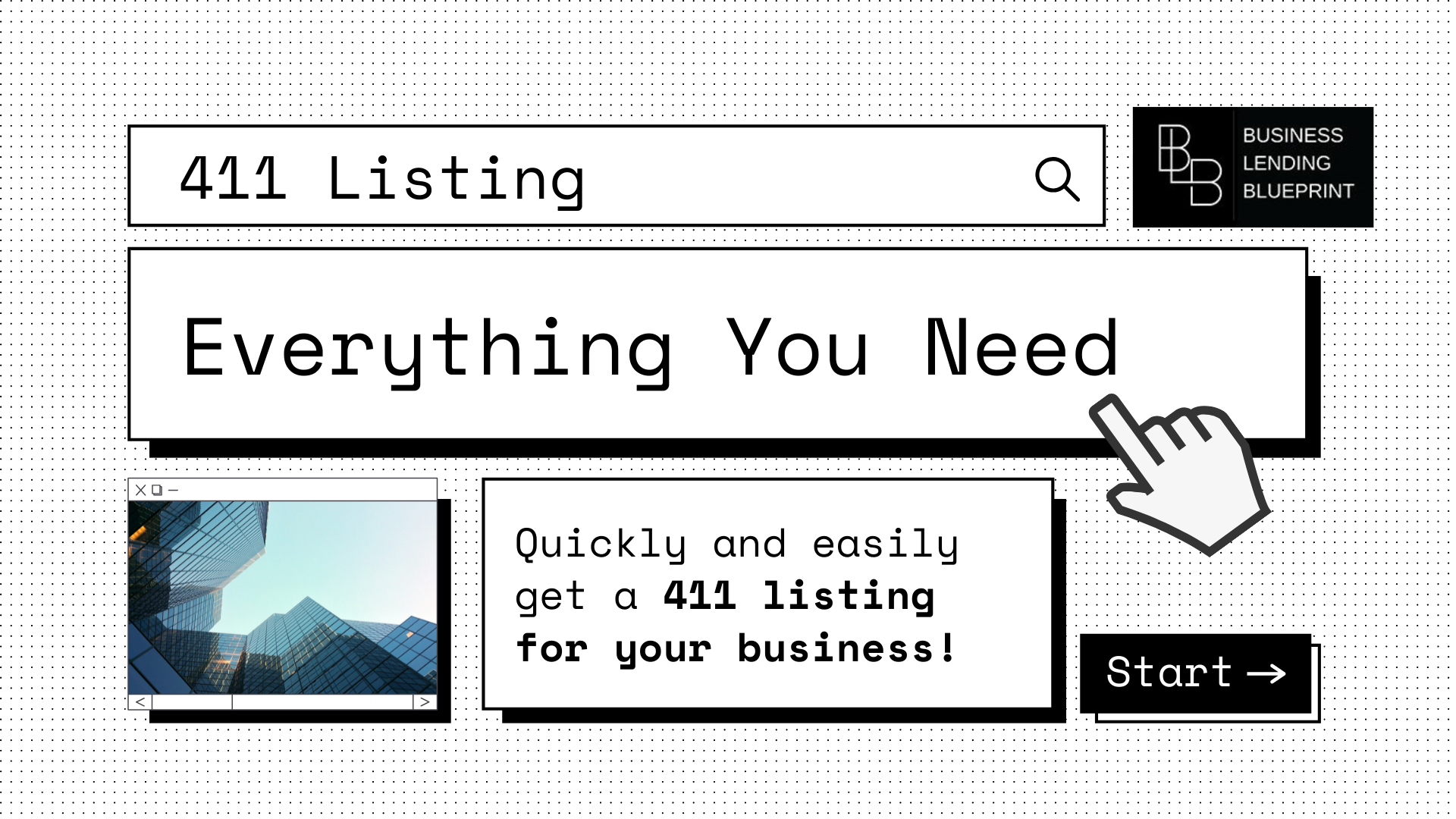 A 411 listing is a leading "directory service" that helps properly identify businesses and people. When another person or a business is researching someone or a business entity, they can do so through the 411 directories online. With a rise in cyber security risks and fraudulent behaviors in the commercial sectors, 411 listings were first introduced in 1977 to assist with home phone calls. The company "Bell Telephone" were the creators of this service.
Since its creation, 411 has continue to gain a positive reputation. The directory is utilized by companies nationwide in the United States today. (It is estimated that the 411 are used 6 billion times per year!)
Want to know how to get your business information (like your business number) listed in the 411 directory? You've come to the right place to learn how!
How To Create A 411 Listing

A 411 listing is highly similar to the "white pages" and the "yellow pages". Both of those directories act similarly in the way they acquire and organize information. However, there is a chance that your company may not have its information and or phone number listed if you are using VOIP (Voice Over Internet Protocol) or you have recently changed standard business numbers.
You can call your local telephone service provider and inquire whether you or your company is listed. The purpose of having your company details listed online is generally to generate more leads and business. So having as many options as possible is a smart strategy.
If it isn't listed already, you have several options at your disposal.
1. Pay To Have Your Number Added
You can pay to have a specialist or a professional company add your number to 411 listings. This is generally the fastest way to have your number added. There is a fee associated with this method, but the value of having your number added can totally be worth it. The listing fee is usually small.
2. Add It For Free
You can have a free contact number added to the Yellow Pages. This is a simple process. However, it does mean you may not get your number on the 411 directory as quickly.
Ways To List Your Company Online
There are several ways to setup online listings for your company. Depending on what you pursue, you can add more than just a company number.
A common outlet for listing your company is with Verizon. Let's cover that now:
Verizon has an online listing platform that you can subscribe to. The cost can vary from as little as a dollar or so, to as much as $5 a month.This is an incredibly affordable method for companies to have their company information listed publicly.
Free Or Paid Number Listing On YellowPages.com
For a fee, you can add the following to a YellowPages public profile:
Video profile.
Premium placement.
An enhanced search program.
A Website.
These are extra benefits that you can add on, so don't feel pressured to pay for them unless you are comfortable paying the fee. This allows for greater exposure and more opportunity for new business.
411 directories are filed locally to specific areas. This means your local 411 directory is where you need to reach out. They may or may not have you listed. Here are the steps to getting your company listed in the directory:
Confirm you have the right 411 directory for your area.
Communicate that you are the owner of the business. Give them what they need to confirm this.
You may need to pay a fee to have your number listed locally.
Verifying That You Are Listed Properly
The simplest way to verify if you have been listed properly is to call yourself.
However, not every client is the same. This means your clientele may contact you from regions you didn't expect. To remedy this, make sure you test your contact information from different areas.
Also, make sure you check if your information is up to date. As your company changes, your profiles may need updating.
You might have to update the profiles yourself, but some listing services will do it for you.
Opportunities For Profit

Uncertainty in the economy has caused many people to question their financial futures. Even established businesses are being forced to take a long hard look at their industries. Are they going to go under when the next recession hits? Will they be able to sustain their operations when they downsize?
Companies are now more dependent on labor than ever, and yet many people remain unemployed because of government checks!
There are multiple considerations when evaluating how stable an industry is:
Can the business stay afloat with a shortage of workers?
Will operations grind to a halt with supply chains slowing up?
Are there ways to mitigate debt or refinance debt?
Is the business solely dependent on one person?
Can the company find new ways to advertise when existing marketing becomes to costly?
If a company is not prepared for the next recession (like what was seen in 2020) then it is time to cut losses and reinvent.
Conclusion
If you would like to learn how to create a recession-proof business and or quit your 9-5 job, then you should click the button below right now!
We have created a 70 minute free training that covers everything you need to know about this opportunity. Part of this kind of business is to sell the most attractive product ever: Money!
If you watch our training today, you will have insider information that most companies never give out. But here at Business Lending Blueprint, we want you to have your eyes wide-open before making a decision.
Learning trade secrets is just one of the aspects to this business model. We dive deep into economic factors, marketing, proven strategies, and we show you how to do it all from home! (That's why our students flourished in 2020 while quarantining in their homes.)
Click the button below right now and get started today!
See you on the other side!

Regards
Oz