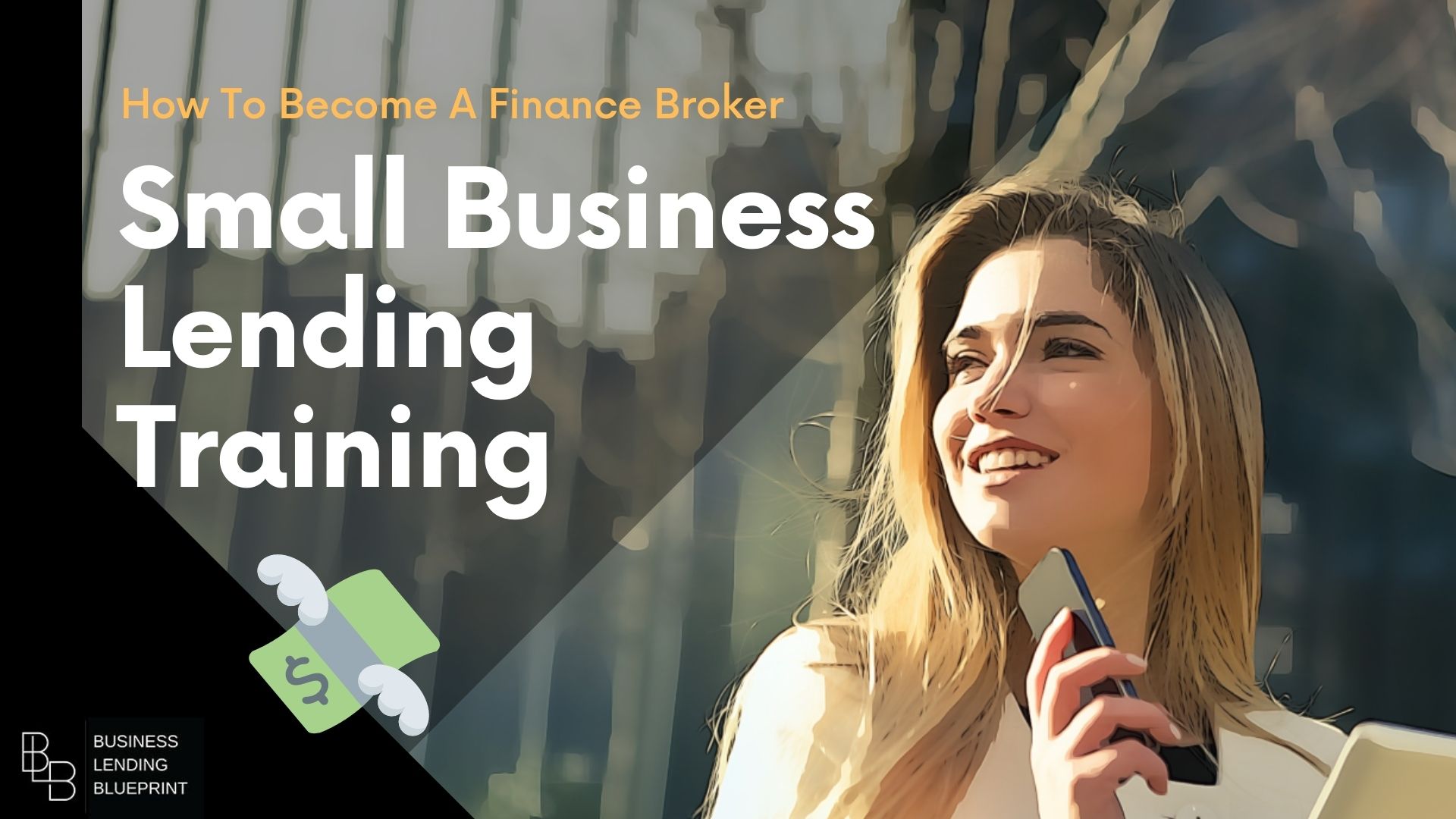 There are a few reasons people want money. They might want it to improve their quality of life. (Cars, houses, vacations, etc) They could need it to cover expenses, which is often the result of a costly way of life. Maybe a business needs money to expand its operations. And for small businesses, this is even more common. That's why today we will discuss why you should get enrolled with our small business lending training and why it's the best option to show you how to become a finance broker!
There are some weird myths and misunderstandings surrounding money.
Many financial experts consider incurring debt a bad thing, but society consistently goes into debt for good reasons. Whether it is using a credit card to cover medical bills, or getting a loan to build a profitable business, debt is there.
Because debt isn't always a bad thing, businesses are constantly getting loans. As a finance broker (or business loan broker) we can capitalize on this. We can make money getting a business the money they need! (Merchant Cash Advance is a commonly used lending option today)
Why BLB Offers The Best Small Business Lending Training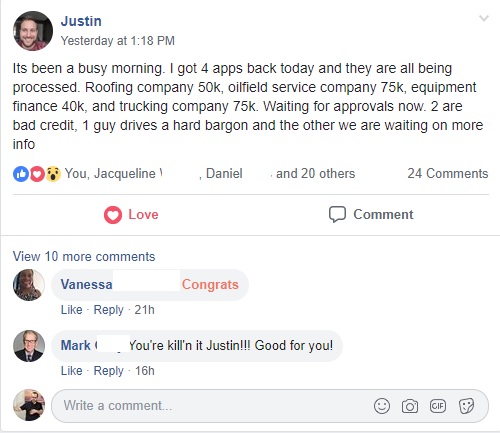 We aren't interested in equipping people for nonsensical activities. Nor are we satisfied with hearing that someone could make money once and never again. When one of our students succeeds, we call that a win.
It isn't enough for a company to teach one trick or a system that isn't scalable. Adaptability is key. That is why we teach multiple lending options, up-to-date marketing strategies, and have top-tier coaching available.
We actually wrote a full-length article outlining the various lending options you can capitalize on as a loan broker here.
There are no autonomous businesses that are truly independent of its owners or operators. We aren't providing a button to push; but we are offering a chance to build the life you always dream of.

We Teach More Than How To Become A Finance Broker
People want more in life. They want a brighter future, more money, a wonderful family, better toys, extravagant vacations.
If people were always satisfied with their jobs, they wouldn't be starting businesses. And before we even talk about the myths in the business world, lets get one out of the way right now. The rich are not greedy.
Are there greedy, rich people? Sure. But being rich doesn't make you inherently greedy. And there are plenty of greedy poor people too!
Character doesn't always correlate to how much money you have your pocket. There are plenty of people who have the most genuine, amazing personalities in the world with little to their name. There are people with enough capital to buy an entire block of a city but their character sucks.
Money is just a tool, and character isn't sold at a store.
At BLB, we teach you how to become your own boss, and take charge of your life like never before!
Is This A Viable Business?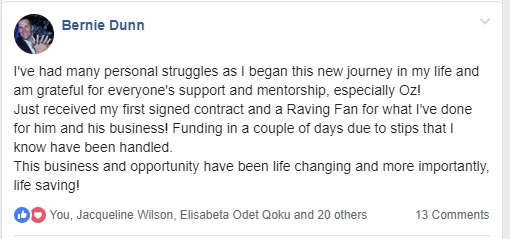 Robots are taking over many retail factor jobs because the jobs are inherently "robotic". Take the cap, screw it on the tube, pass it down the assembly line. Repeat.
This becomes muscle memory, requiring little cognitive interaction. I'm not saying that it is right for a loyal employee to be replaced by a machine, but people need to grow bigger than technology. How many times have you watched a movie where technology took over and threatened humanity? ("Terminator", "The Matrix", etc)
People need to be bigger than their creations. That way, they can have discernment (and the knowledge) to make the hard choices. People should be asking if they "should" be doing something, not if they "could".
We can do anything we set our minds to, we have free will. When we stagnate in our growth, allowing a machine to replace us, something has gone wrong. Think about it, who is supplying machines to automate factory construction these days? Tech companies!
The science geeks and robotic engineers used their brains to automate something with efficiency, and sold it to the highest bidder!
Regardless of how you view it, innovation isn't fair. It often means that someone somewhere is trying to best your creations and output. It's called "competition!"
How Does BLB Handle Competition?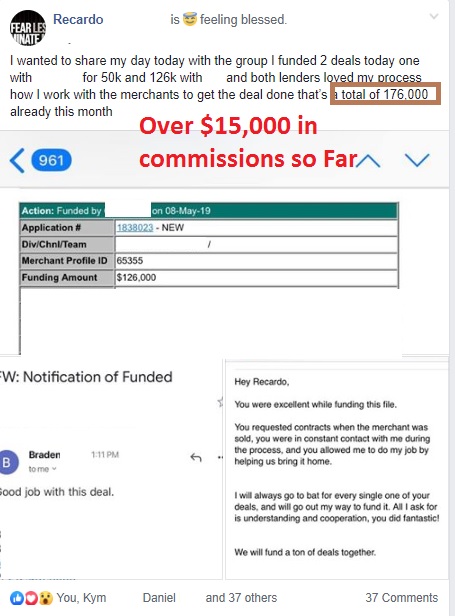 That's where things get a bit peculiar in this industry. Because there is no licensing required to become a loan broker, there also isn't really any need to compete with other brokers. Anyone can do this, and there are millions of small businesses started a year. Take a wild guess: how many of those need money for something? (They estimate that over 60% of small businesses have outstanding debt. Which is basically a loan!)
There are millions of small businesses started every year, with 90% of all businesses in the U. S being small or medium-sized. Consider the fact that there are far fewer loan brokers than there are businesses. There is no need for competition, there are enough fish in the sea.
Of course, we also teach our students how to differentiate themselves and become a reputable specialist. (This is important so that you have referrals from previous clients)
Making A Defining Choice
You need a business like the one we're offering. If we haven't met, my name is Oz and I am the creator of the "Blueprint". I designed this business system as a way for people to make more money for their time, and build something that works even in a bad market.
The issue with business models like affiliate marketing, drop shipping, and even website wholesale, is that they all assume something. They assume you have a product or skills to acquire the products you need!
Our system uses something that everyone can acquire in some way, shape or form: money.
You don't have to be a marketing genius to make money with the blueprint. We teach you how to use other lenders' money while you stay in the middle, mitigating risk altogether!
Learn how our students are regularly quitting their jobs and making way more money than they thought possible.
Regards
Oz