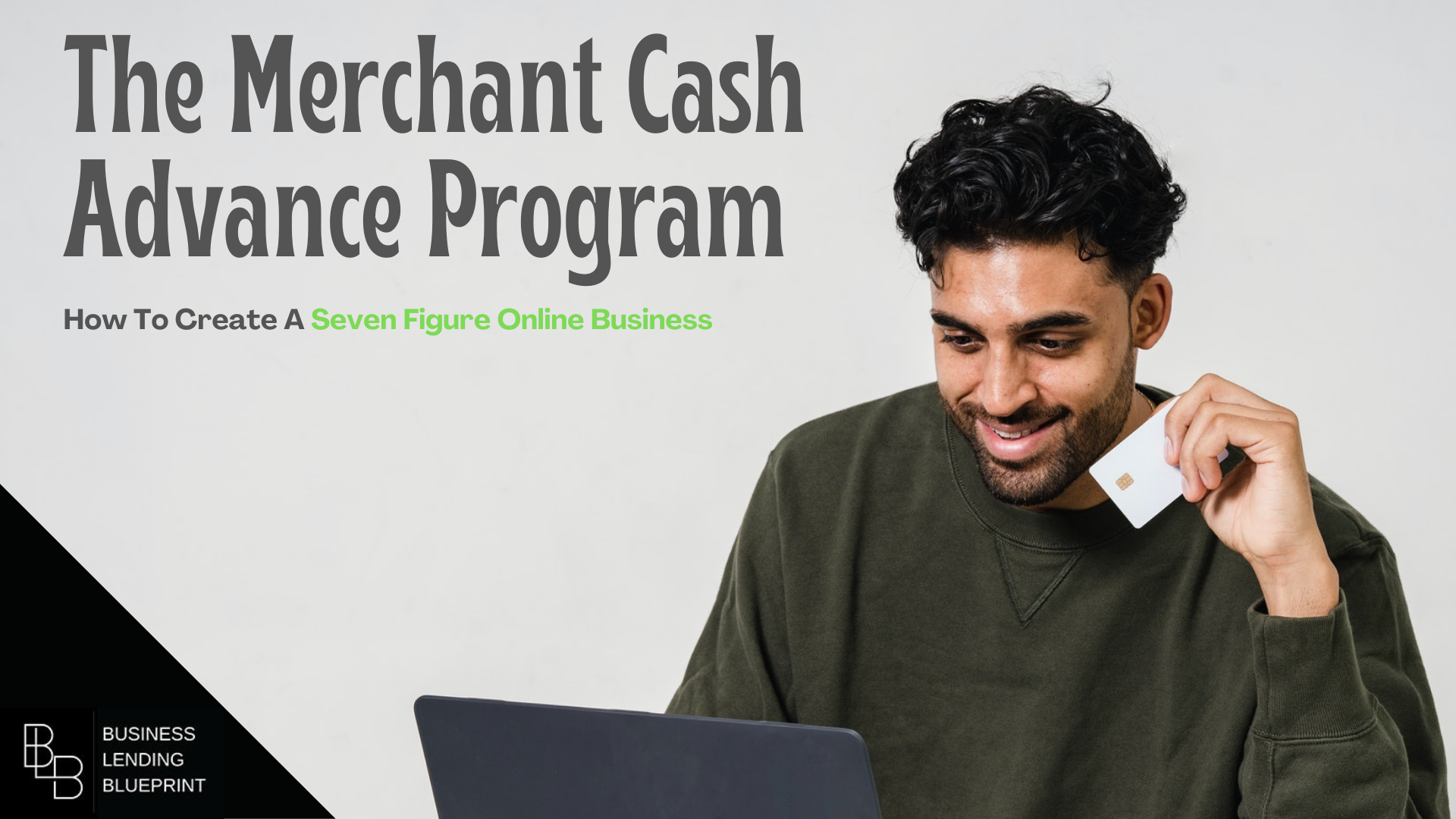 Can you imagine if someone walked up to you and said they would pay you just to find a business who needs thousands of dollars and introduce them together? Oh wait, that actually happens all the time for a business lending broker. How do these deals work? In our merchant cash advance program we teach how to use various lending options to profit as a broker. (The middleman) Merchant cash advance is just one option that a broker can use to create a seven figure online business.
There are a number of reasons why merchant cash advance has become a go-to lending option, with the time of approval and completion of lending being the most popular. It is simply faster, easier, and simpler to get a merchant cash advance than a standard bank loan.
Furthermore, independent online lenders are more likely to approve a business than a traditional bank. (Some believe this is due to the fact that banks have lost so much money historically because of frivolous lending)
Ironically, this has caused many legitimate businesses to look for loans elsewhere, and business lending brokers are among the most ideal parties to partner with.
What Is A Merchant Cash Advance Program? What Should It Include?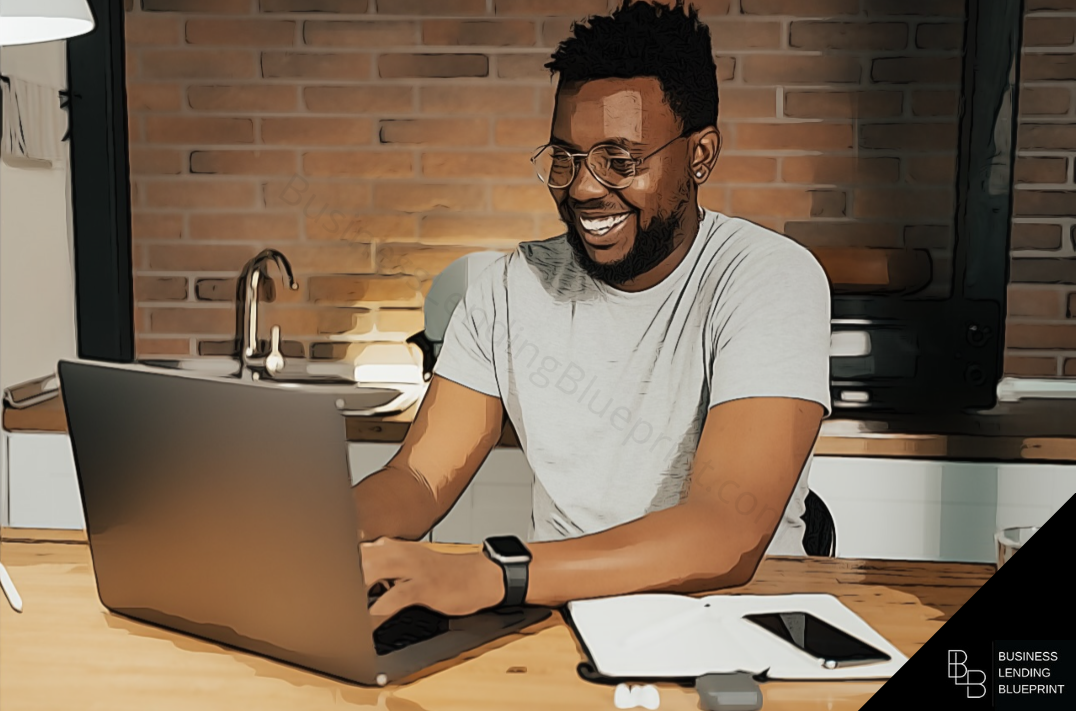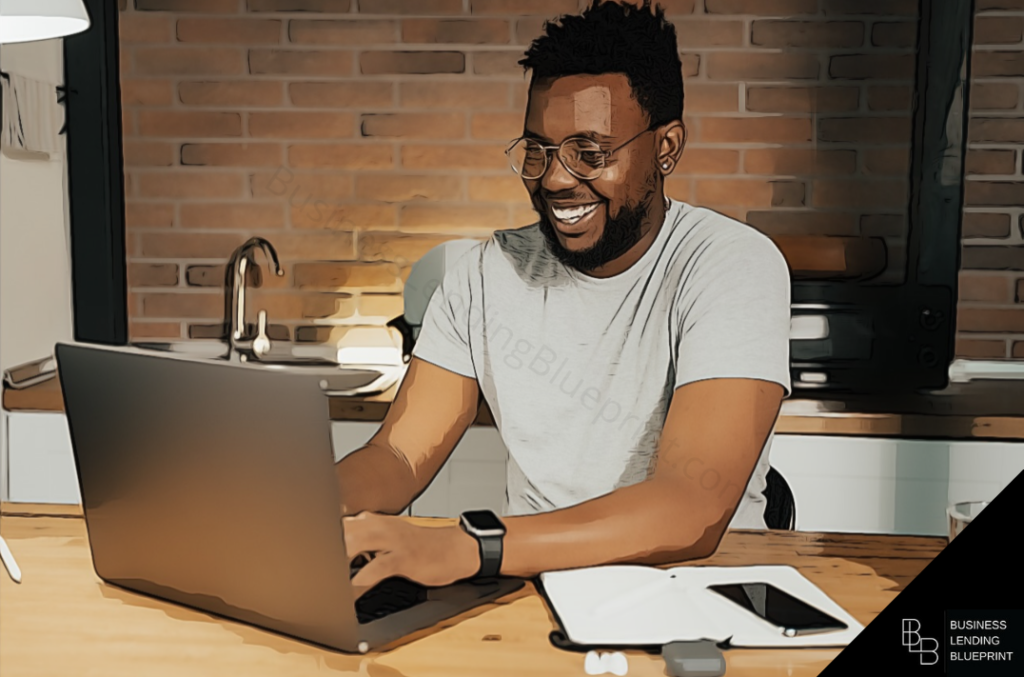 Merchant cash advance has an approval rate of around 79%, which is second only to an auto or equipment loan.
Because of how successful this lending option has become, the term is synonymous with business lending brokering. Anyone who calls themselves a lending broker knows about merchant cash advance brokering.
There are some key things that a program like this needs to have:
It needs to teach more than merchant cash advance!
There is a difference between having all of your eggs in one basket (focusing on one business model) and being a one trick-pony. (Not having lending options for your clients)
Not everyone is going to use merchant cash advance, and not all businesses can qualify the same way as others.
Here at Business Lending Blueprint we believe that any credible training program needs to have proof and testimonials. It is crucial that the program you chooses have legitimate testimonials and evidence that you can actually succeed with the training they offer!
For instance, here's a testimonial video that we recently uploaded. The video shows one of our students, Greg, sharing his incredible success with our merchant cash advance program.

What If I Already Know About Merchant Cash Advance?
The fact is, unless you actually learned good information about business broker lending, it may actually be better for you to treat a course like it is your first time. The exception is when you have "applied knowledge". Information you used to get a result. That is experience.
Big difference between being an informed broker, and an experienced broker.
No one cares if you finished a degree in college, they care about whether you can do what they need. People want to work with the professionals who already do the job for a living. So when you start a business a lending broker, you have zero experience. This is why we prioritize helping you get a closed deal in 30-60 days. It makes a big difference to say, "yes I've done this before" when a client asked about your capabilities.
Does this mean it is as simple as pushing a button? No, this is a business model, not a business button. (Let me know if you truly find a business that runs 100% autopilot like those fake ads say all the time)
Here's an inforgraphic we made to demonstrate how each loan works when using Merchant Cash Advance.
How Do I Use Merchant Cash Advance? (Infographic)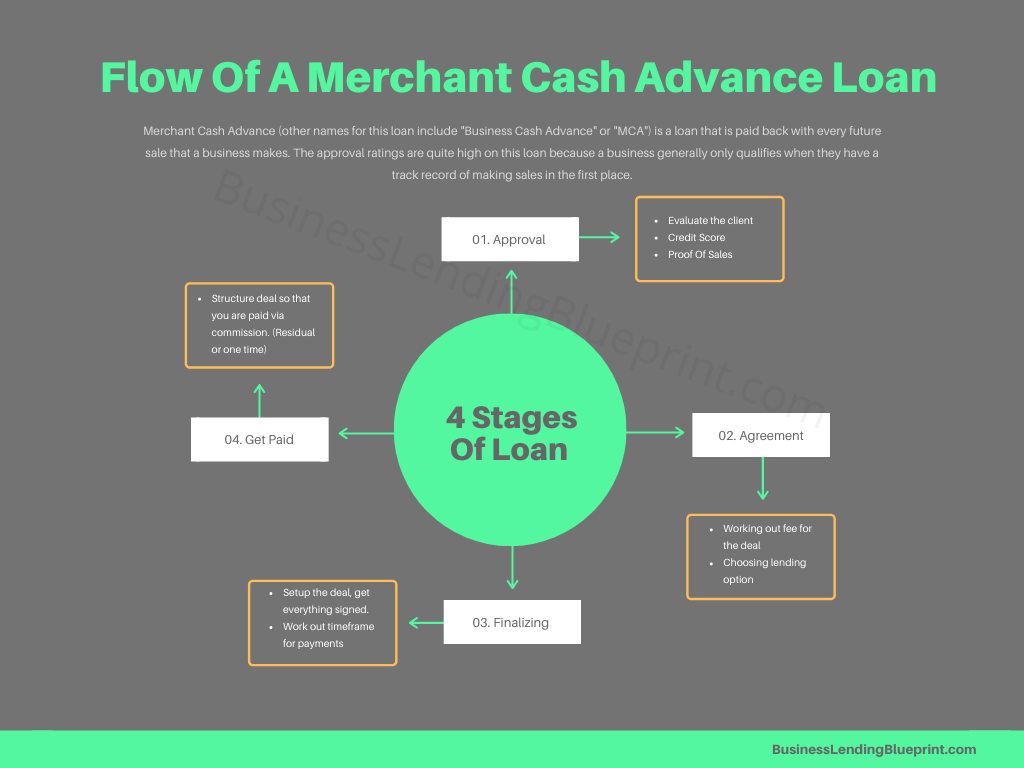 The concept is simple, but the execution requires guidance and options to structure the deal. Notice how the first step involves getting your client approved? This isn't an all-encompassing term. It can simply mean that you need to know who they need to connect with. Structuring the deal properly means the client gets their money as fast as possible, and you get paid.
1. Approval
We actually made a full length article about how to properly evaluate clients and use the right lending options to make the most money.
2. Agreement
Transparency is important during the deal making process. We teach our students the kind of information each client needs to know so that they are comfortable with the deal and understand what you get out of it. The lending option that is chosen should fit their situation, and we already know how to maximize your profits as a business lending broker. (Depending on the amount of money and the kind of term, this varies, but it is lucrative pretty much any way you do it)
3. Finalizing
Working out exactly how long the term will be and payment time frame is an important step. This is a factor when deciding one how you will get paid.
4. Get Paid
And speaking of getting paid, this aspect of the deal making process is pretty simple. We teach our students when it is ideal to use a one-time commission, and when to use residual payments. (A source of passive income essentially)
We don't believe in big effort small gains, we believe in good character and big rewards
Why Use The Business Lending Blueprint?
Besides the fact that it is currently the most affordable merchant cash advance program for its caliber, we have more testimonials of success than we know what to do with!
We aren't in the business of making a one-off project and leaving people wondering what comes next. Our system covers every lending option you will need and then some. It reveals exactly why other programs are charging tens of thousands of dollars for their systems.
But we aren't like that. We're modernized and relevant. Who the heck has 20K saved up for a business model these days anyways?
We are so confident in how advanced our program is, that we offer a FREE training video (about 70 minutes long) which details everything you need to know to make an educated decision before getting involved in our program.
Click Here to see the free training.
Join the revolution and become your own boss!
Regards
Oz