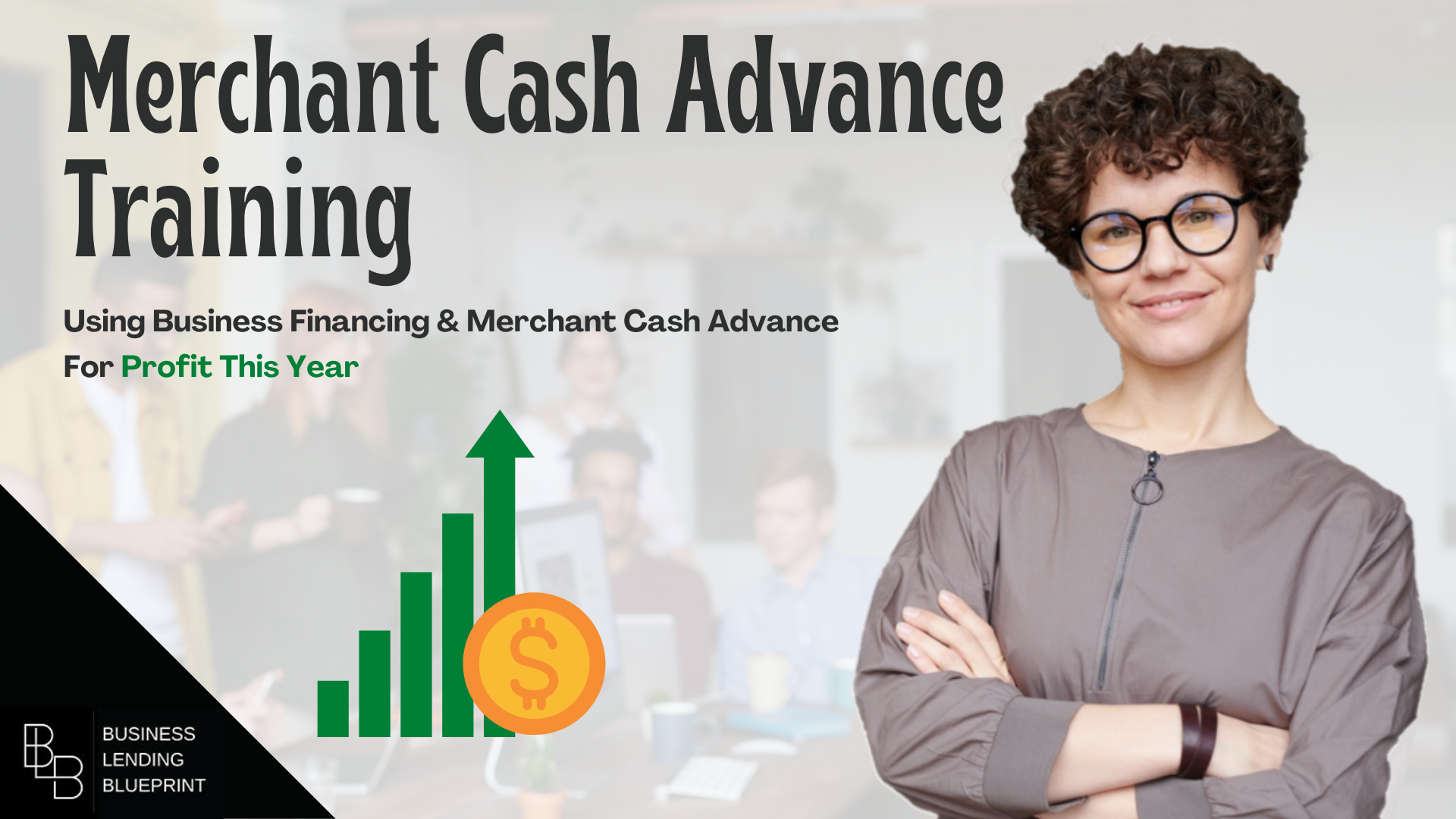 Business financing has taken many forms over the last decade. Bank loans are easily the most well-understood loans in the world, but they are not the most popular anymore. As famous author Robert Kiyosaki said, we are living in the "Information Age" not the "Industrial Age" anymore. This means that the amount of money that a person can make is tied to what they know, not necessarily what they do. A merchant cash advance training is a perfect example of this concept in action. It doesn't matter what you career looks like or your prior education, anyone can learn this lending option.
Business lending has become incredibly popular, and creative lending options spawned the rise of lending brokers. (Which now have a higher approval chance that banks by a large percentile)
To put it simply, the economy, Geo-political tensions, and inflation have caused millions of businesses to get loan. Because enterprising people are always looking to capitalize on a need, lending brokers working with various lenders has become a highly lucrative prospect.
What Is The Merchant Cash Advance Training?
To be more specific, the merchant cash advance training that I developed is called the "Business Lending Blueprint". Through this training, my team and I have trained a plethora of people into successful business lending brokers. (With many of them quitting their jobs permanently!)
The idea behind training someone to use Merchant Cash Advance (also known as MCA or Business Cash Advance) is to utilize one of the most popular lending options right now. But we take this a step further by training multiple lending options in addition to this one. That way, you don't become a one-trick pony, and can structure deals in a variety of ways. No one wants to lose a client, and we have training that solves virtually any lending situation that may arise.
This is crucial because the differences between each potential business client are numerous today. Whether it's the reason they need money or their business credit, there are many reasons why proper client screening is important. This way, no matter the client, you know how to help them, that's why our merchant cash advance training is superior to everyone else's. (Not to mention way more affordable)
How Do I Know If The Merchant Cash Advance Training Is Worth It? (Red Flags)

We don't require that anyone have prior experience to learn how to become a business lending broker, but maybe you have some previous experience? If so, then maybe you've gone through other trainings, or are looking to expand your skill set. Picking the best option to source your education and training is important no matter your market.
That being said, the more "niche" or market specific that we get, the more difficult it can become to discern the differences between programs. (E.g. One program says they teach MCA, the other says they teach MCA too. Which one is better?)
These are some of the most crucial questions to ask about before enrolling into any course. (Especially since only 58% of entrepreneurs research whether their business model or product is in demand!) Here are some things that are immediate red-flags you should avoid when they come up:
Is Merchant Cash Advance The Only Thing They Teach? (This limits the amount of money you can make as a lending broker tremendously)
Are They Charging Tens Of Thousands Of Dollars? (Our course is way cheaper and more comprehensive, they shouldn't be charging that much)
Do They Have A Money Back Guarantee?
Do They Have Coaching And Mentors Who Have Done What You Want To Do?
Does The Business Model Have A Fast ROI? (Our students see success & profits in 30-60 days usually)
But there is another question you should also be asking:
Do They Have Testimonials? (We Have 5 Star Testimonials For Days) (Infographic)

How We've Solved Lending Brokers' Biggest Problems
As many of our students will tell you, nothing is more frustrating than encountering a potential deal only to find that you don't have the appropriate lending option. There are numerous stories on our testimonials page sharing how multiple experiences led them to enroll in our training program. What was a common issue? They weren't closing enough deals and making enough money. (This was largely in part to poor work-flow processes and lack of lending options)
Because of how I designed the Business Lending Blueprint, I made it possible for people to simply learn the systems, setup the lending options, structure deals for maximum profit (one-time commission or residual) and then repeat the process.
You don't need to get certification or start an LLC. Heck, you don't even need a website (unless you want one) to get started with this business model. We have more testimonials and success stories than anyone else in our field and we continue to provide our training for a fraction of the cost. We aren't interested in short term relationships with our students, we offer lifetime support!
We want you to succeed, and that's why we created a 70 minute video outlining everything you need to know about this business model. (Just to clarify, if you don't have time to go through a video this long, maybe this business model isn't for you. Which would you prefer, that we gave you more than enough information to make an informed decision, or a 10 minute video that doesn't explain what is involved with this business model?)
Free Training (Daniel's Testimonial)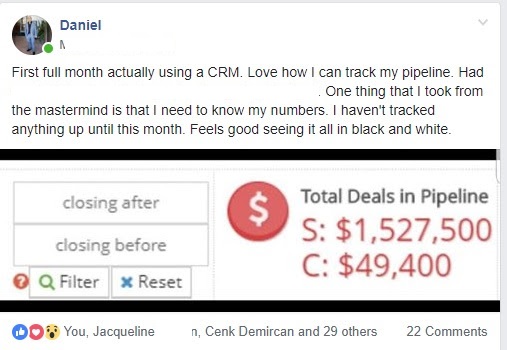 Before you jump to conclusions though, please know that this is more than an explanation, this is a 100% free training that we created for anyone interested in becoming a business lending broker. This is a proven system that generates results. Period.
We have nothing to prove, which is why we stand by our belief that if you put in the time, you can absolutely turn our blueprint into the business you need to quit your 9-5 job.
The economy isn't getting better, it is getting worse. Having a job is the riskiest thing in the world. Join the revolution, become your own boss! (And make 6 or 7 figures like our students!)
I'll see you on the other side.
Regards
Oz