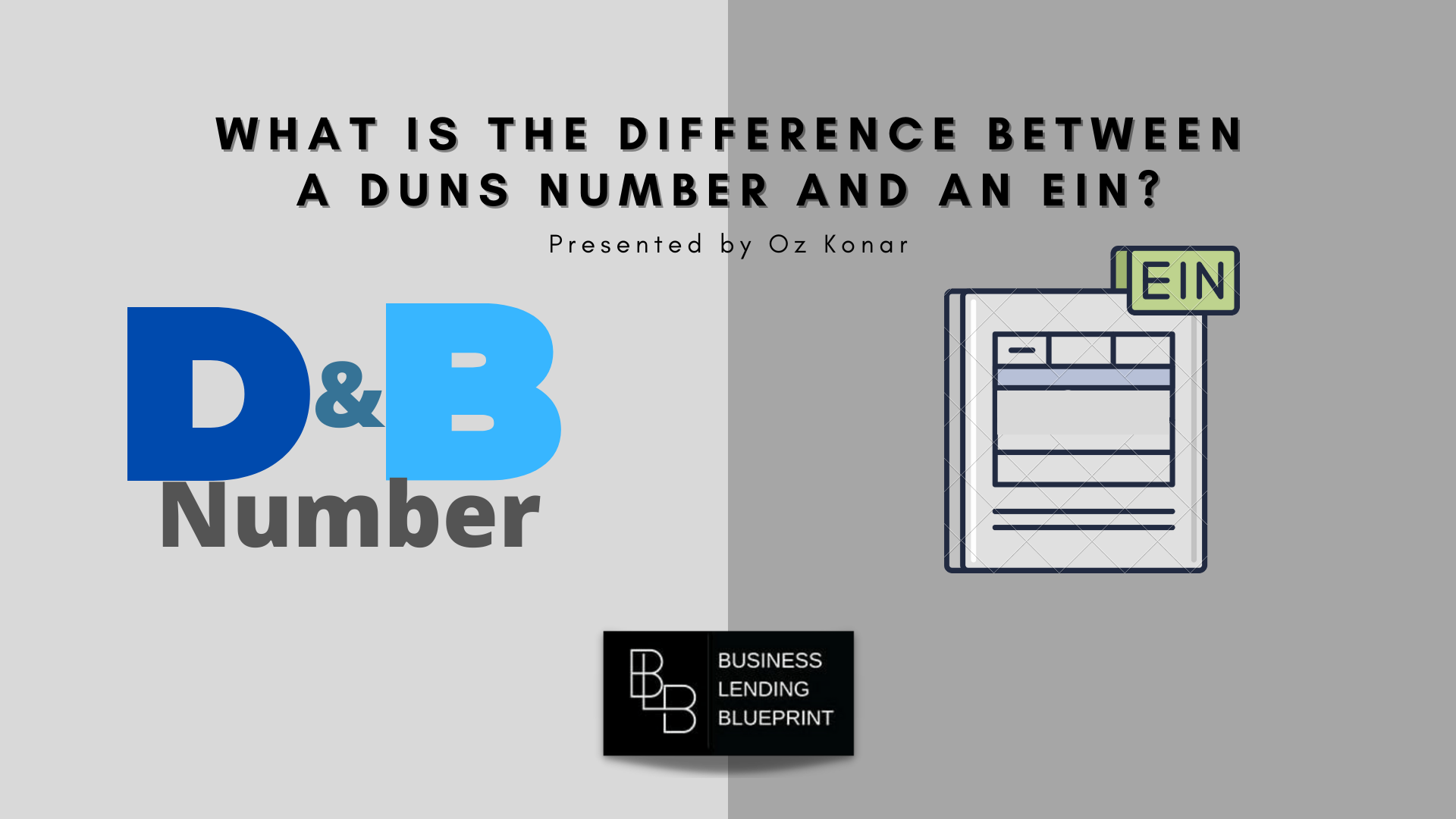 Many companies confuse D&B Numbers and EIN's. Today we are going to answer the age-old question of "what is the difference between a duns number and an ein". The difference is subtle but quite distinct.
We've discussed Dun & Bradstreet profiles and how to improve D&B ratings in previous articles. We've also gone in-depth on how to improve your business credit in 30 days. These things go hand-in-hand, yet they are often wholly misunderstood.
Let's discuss the differences between a D&B number and an EIN. Then we'll discuss why these are confused with each other.
So Exactly What Is The Difference Between A Duns Number And An EIN?
EIN stands for "Employer Identification Number" and is issued by the US Government. (It is also known as a "Federal Employer Identification Number" or the "Federal Tax Identification Number")
An EIN is issued to a corporation. We've covered the differences between personal credit vs business credit extensively in a previous article. That article also discusses legal entities and how credit is calculated between the two.
A D&B Number is created and managed by the company "Dun & Bradstreet". That number is not created or issued by governments, and is instead an independent metric that is used for companies worldwide.
How Do Companies Use The Two?
An EIN number is utilized to identify the company's legal entity. It is also used for tax calculations and when hiring employees.
When a D&B number is used, however, it is only to determine the company's credit rating.
An EIN number is issued the moment that a corporation is formed. It isn't something that requires extensive filing either.
Let's discuss some ways that BusinessLendingBlueprint helps educate our students about making money with D&B numbers and EIN's.
How To Make Profit From D&B Numbers & EIN's?
Unlike many companies that teach making money through loan brokering with one kind of technique, we teach the whole spectrum of this business model.
Let's discuss how we leverage D&B Numbers and EIN's for profit:
By teaching our students about D&B numbers and ratings, we can help companies get funding faster and make money on that!
EIN's are important to determine that a company is in fact legally recognized as a corporate entity. Without it, loan brokers have little to work off of. (Personal loans aren't the same as commercial loans)
If you'd like to learn how to make money through our "recession-proof" systems, then click the links below to watch our free training video. It details everything you need to know about this opportunity!

How The Economy Has Shifted
When the economy becomes more focused on consumption than production, specialists are needed to get back on track.
In fact, with inflation causing many companies to reevaluate their spending, the economy is facing a lack of virtually everything.
Companies aren't able to produce as much goods because they are becoming too costly.
Jobs are becoming harder to come by as less companies can afford employees.
Businesses that aren't servicing essential functions or highly in-demand markets are going to close. It has happened before in 2020 and it will happen again if nothing changes economically.
Businesses are facing an enormous threat of cyber vulnerability like never before, yet companies aren't learning how to prevent themselves.
Companies that assume they are profitable never had a good grasp of their cashflow to begin with. When financial troubles start to surface, many companies realize they were never prepared.
With more regulations and laws being passed all the time, companies need to stay up to date.
How Does BLB Solve These Problems?

Here at BLB, we solve these issues with a creative business model. Let's discuss how our business model solves all of the issues above:
We Teach Offering A Service, Not A Product That Must Be Produced
This is important. Many companies will close when they can't procure the products they manufacture. We teach our students how to replace their job without having to worry about manufacturing or shipments of anything.
This means you can focus on mastering the service and less on the strain of logistics.
Our Students Learn How To Quit Their Jobs
If a business system isn't capable of replacing your income, then it is really just a self-employed gig. It isn't really a business if it doesn't generate passive income. We want to make sure all of our students are able to achieve the kind of results that they aim for.
Many of them don't actually strive for millions of dollars. It would mean the world to them if they could just quit their 9-5 grind. (FYI, many of our students see results in 30-60 days from the date of enrollment, and many go on to quit their jobs entirely)
Our Business Model Is Essential And Highly In Demand
We teach our students how to sell the most in-demand thing in modern commerce: Money.
Every company needs money and we teach our students how to leverage that need for profit. Again, if you haven't seen the free training which details how this works, you really should!
Our Business Model Can Be Fully Secured From Cyber Attacks
Major corporations today often rely on intense cyber security. From large industrial plans to greater security within their networks, it all becomes quite a hassle. With our systems, it is simple to secure oneself, and many of our clients don't even need to until the later stages of their company expansions.
We Stress The Important Things, Like Getting Paid!
If a company isn't profit driven, then it is a charity. If it isn't charity driven, it is a hobby.
We teach our students how to leverage their skills and get paid on repeat!
Everything We Teach Is 100% Legal And Safe
Learn how to leverage money in a way you never thought possible. Build a 6-7 figure business with the "blueprint".
It is all laid out for you. You can take the information we give and see incredible results.
See you soon!

Regards
Oz