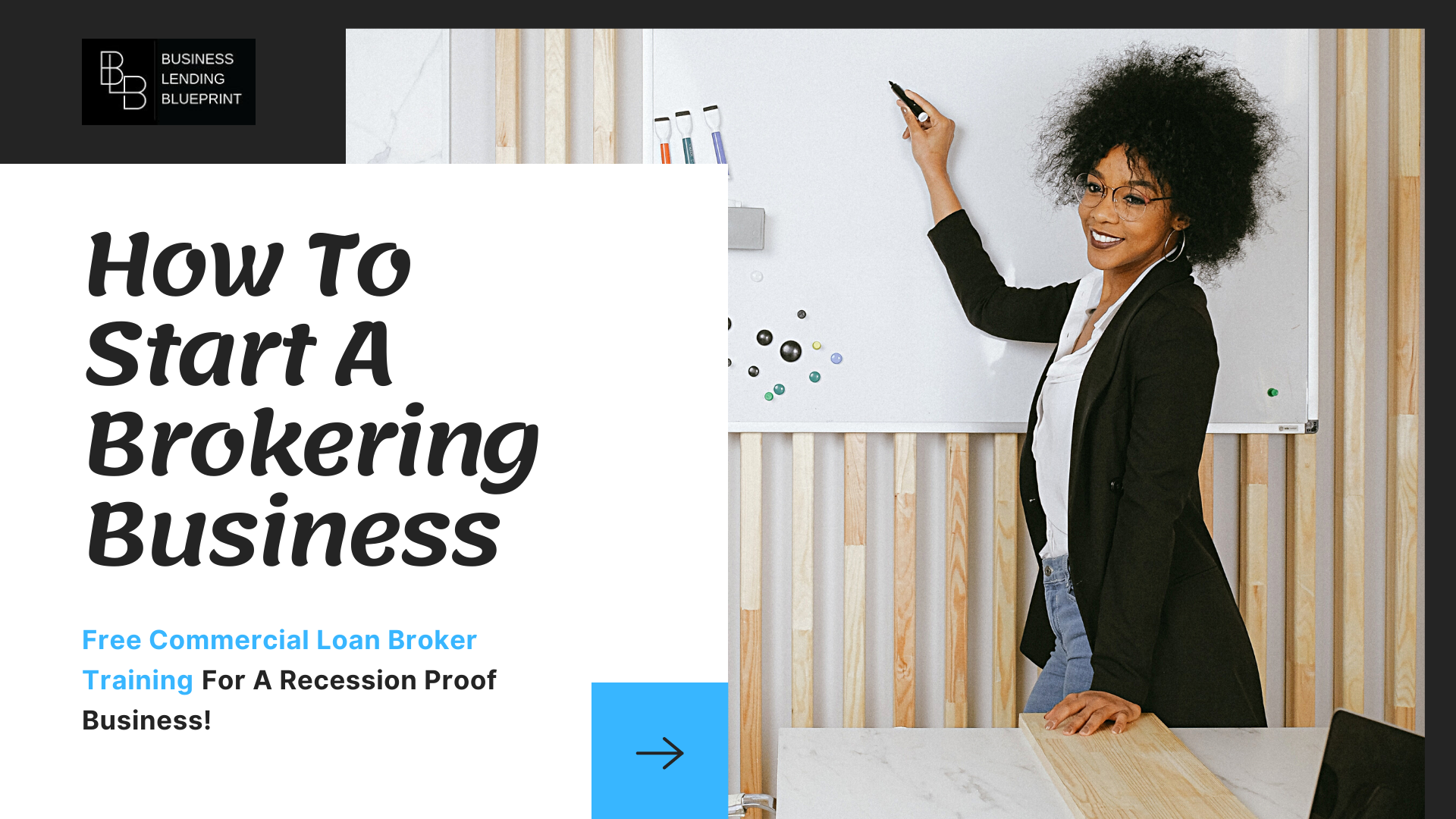 The biggest obstacles that all new businesses face are a lack of capital, and a lack of market demand. The irony of a commercial loan broker business model is that it solves both problems for other businesses while doing the same for itself. If you've been wondering how to start a brokering business, and do it free, then you are in luck! I have created a free training (about 70 minutes long) that goes in depth on how to become a profitable commercial loan broker.
Because this business model is so in demand right now, a number of people are contacting our team about what this business model looks like and how much money it costs. Because we want everyone to have a complete understanding of this niche before investing in it, we encourage everyone to watch that free training.
But maybe you've seen the video and still have questions about how to start a brokering business?
Let's get right into this and answer the most common questions:
Most Common Questions About How To Start A Brokering Business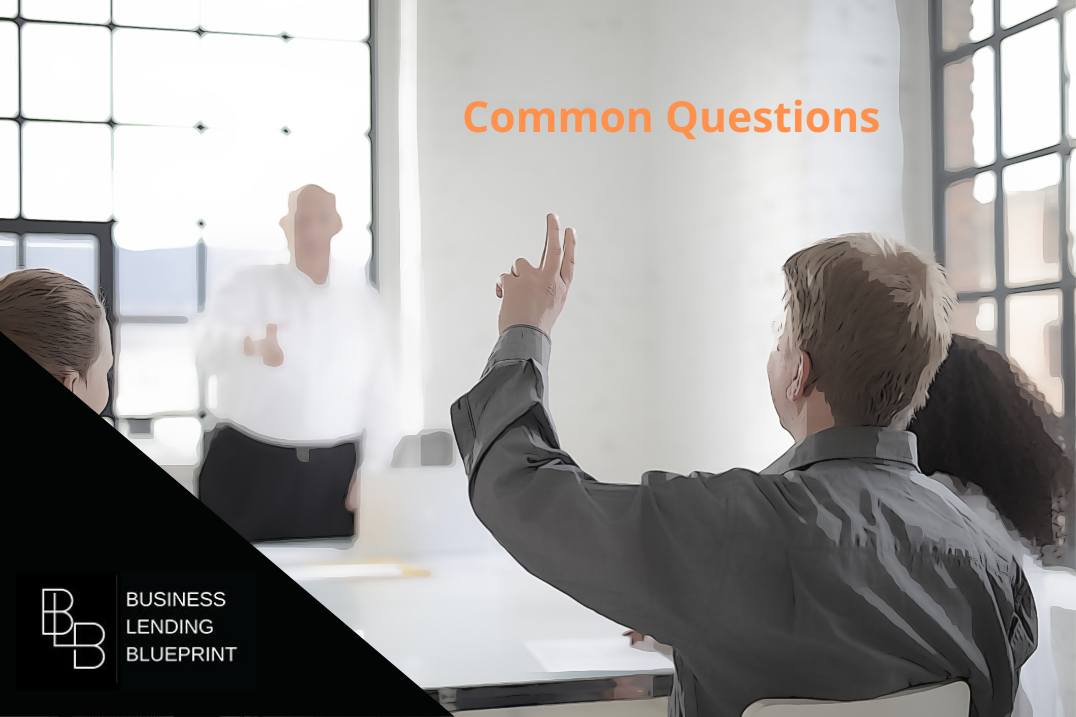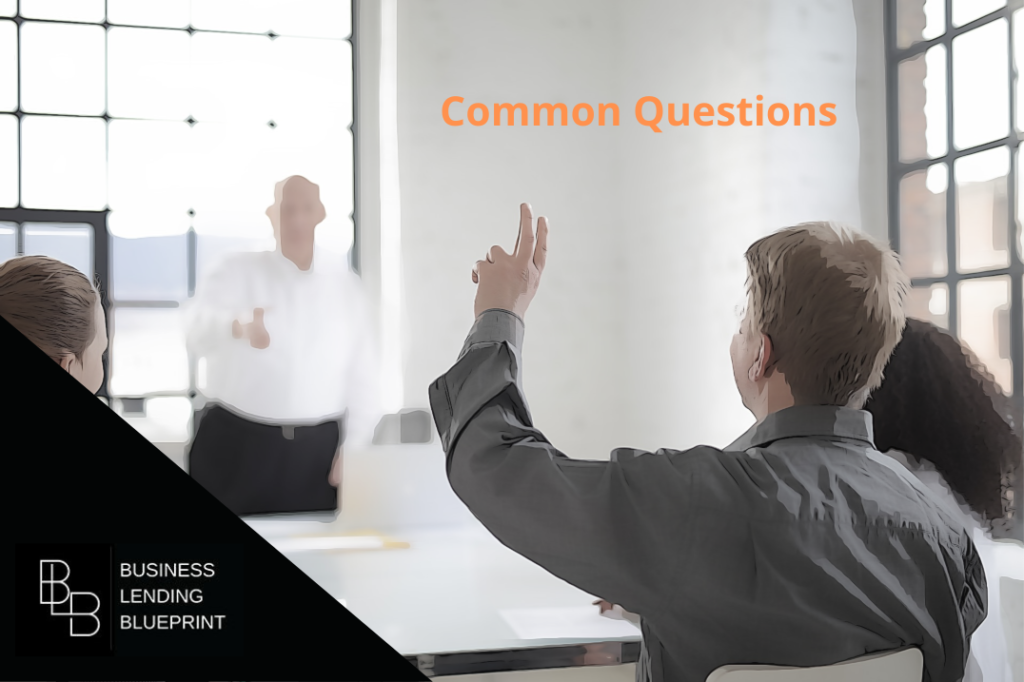 Besides the obvious questions about how much it costs to enroll in a commercial loan broker training program, there are several other questions people ask about this business model. (As mentioned before, we offer a free training video which presents opportunities for more advanced training, but that is optional, so definitely check that out)
Can you make enough money in this business model to replace your job?
Do you have to hire help from the start?
Is there hefty marketing costs?
Is any kind of legal certification required?
How long does it take to make a deal happen?
Does this cover Merchant Cash Advance?
Does your training come with mentorship or coaching?
Answering Your Questions: Can You Make Enough Money To Replace A Job? (Infographic)

The first question of whether you can make enough money to replace your job is actually pretty simple to answer. That answer is a resounding "yes"! Our students generally quit their jobs after starting this business model simply because the profits are so massive. That being said, this isn't usually an overnight transition.
Do You Have to Hire Help From Day 1?
No, you do not need to hire help from the start unless you want to.
The idea of this business model is that it will survive in a good market or a bad one, and it can be run just by you. Of course, once you have done this long enough, the benefits of hiring help are clear. So don't feel like you have to get help immediately, or stay working solo by any means.
Are The Marketing Costs Hefty?
The marketing costs today have become unbelievably complicated and pricey. A huge advantage our students have over competitors, in virtually every demographic, is that they know what to spend money on, and what not to.
Pay-Per-Click (PPC) is highly effective with the right research and market, but incredibly costly. The same can be said for direct mailings, and there are legal issues besides the costs with that.
We teach all of our students how to create personalized offers, set up "inbound marketing" strategies, and find the people you are looking for. All with a very small budget. (Of course, the money you have to begin with does have advantages. But it isn't required to be successful as a business lending broker by any means)
Is Legal Certification Required?
Nope! Because we are brokering a deal, not actually lending to someone, we don't have to be certified for that. This is why so many people can quickly break into this niche with success! (That and the fact that our training is vastly superior to our competitors. And way more affordable!)
Look at it this way, we are basically connecting two parties together and getting paid for it. No license is necessary for such a service.
How Long Does Each Deal Take To Close?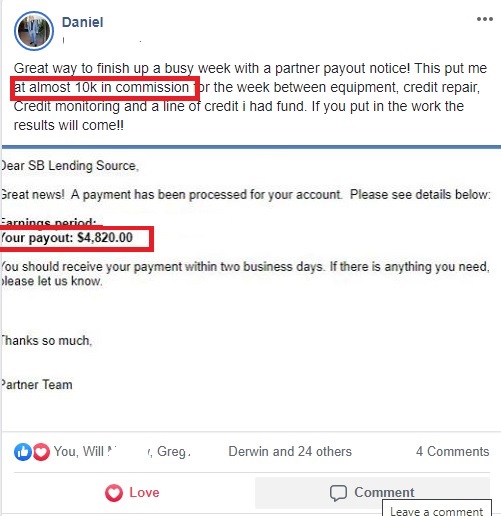 It depends. If you are dealing with a client who you can use a faster lending option (like Merchant Cash Advance) to get them what they need, then it will usually close faster. But realize that faster isn't always better. A perfect example of this is when we setup a residual payment plan for a loan. (Remember that the longer it takes for a client to payback their loan, the more interest accumulates, and thus, more money is owed by the client)
See the screenshot above? That is one of students detailing how they were able to close deals and make commissions, fast!
Is that extortion? No, not at all. We are giving them a longer period to payback a loan, and literally every lender in the world operates under the same principles. Just remember that the longer someone doesn't pay their loan, the more "interest" you will have in making sure they don't default!
So Merchant Cash Advance Is Included, But What About Other Options?
Of course! Because every client is different, having the appropriate lending option is paramount. This doesn't mean that we will can help every business client, but it does mean that we will be able to handle at least 95% of the deal that come our way! (And Merchant Cash Advance is usually a very effective option) Having lending options is an important step to learn how to start a brokering business.
What About Coaching And Or Mentoring?
We take great pride knowing that our students progress so fast through our program. But they almost always say that the coaching and mentoring made an even greater difference. That isn't a failing or something to be ashamed of, it is part of growing a business. Everyone needs help with something in life. Why do you think those "do it yourself" videos exist on YouTube?
Get Involves Today & Start The Business You Deserve!
I'm not promising a system that runs without you. I'm promising a system or "blueprint" that has been proven to work countless times. If this business model interests you, take action right now and watch the free training that I created for you.
If we haven't met, my name is Oz, and I created Business Lending Blueprint. I am living the life that I always wanted to with my family, and I did it with the same information that I teach to our students.
I want to see you succeed just like I did!
Join the revolution, become your own boss!

Regards
Oz