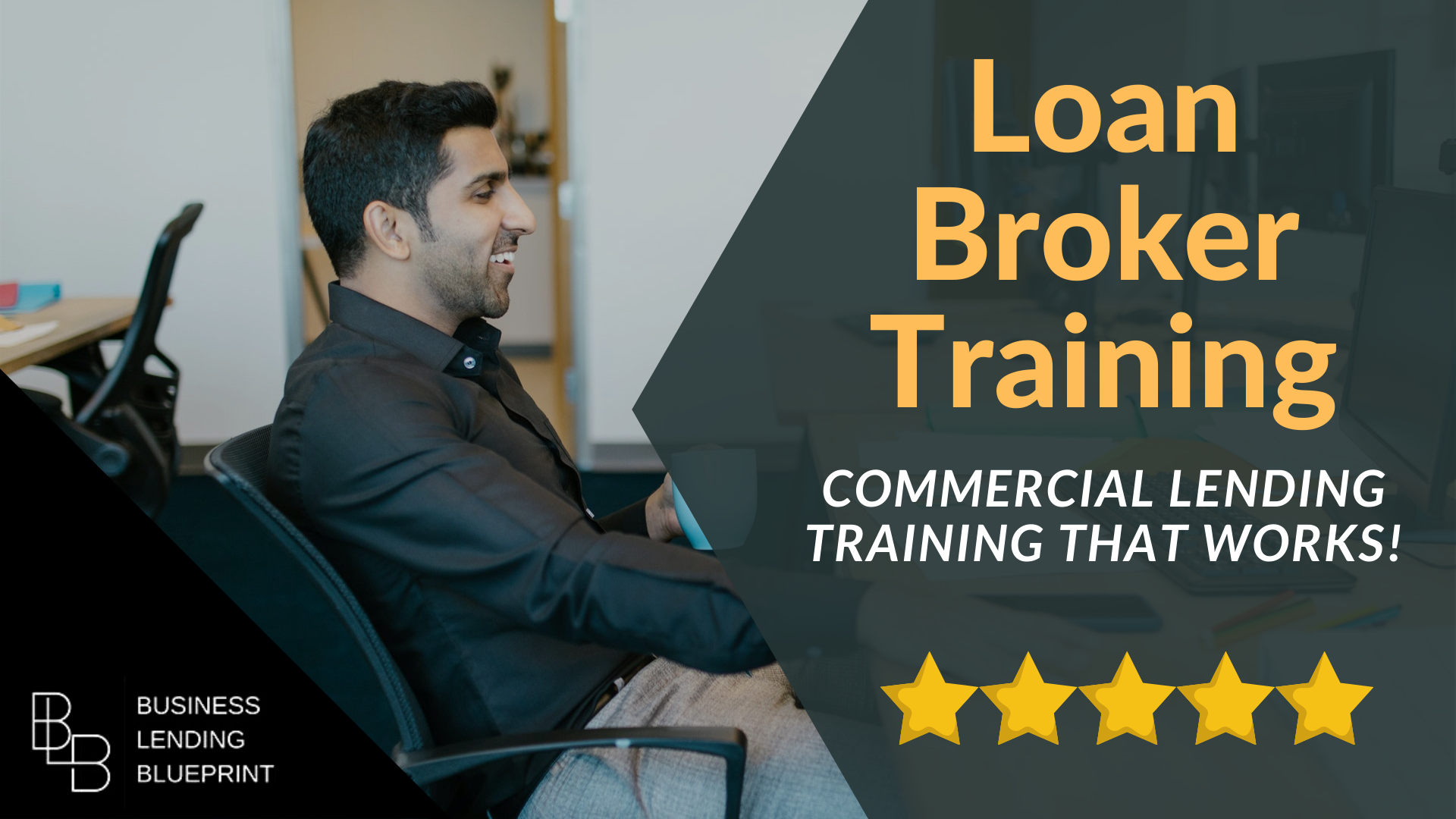 If you are reading this, then you are clearly interested in loan broker training. Probably commercial lending training specifically. The most prevalent question we receive (besides our prices) involve the reasons someone should enroll with us to start a business. To answer this question, let me tell you a story.
Have you ever heard of the rapper "Eminem?" Chances are you probably have. He is among the best-selling about music artists of all time, with an estimated 220 million records sold worldwide! Did you know that many of his songs were made famous because of how he tied in his real life with his music? The fictitious stories he would tell within his songs captured listener's imagination. Furthermore, those songs were usually relatable!
In 2001, a former childhood bully of Eminem's actually sued him for slander! (The song "Brain Damage" specifically mentions someone named DeAngelo Bailey, who was the bully in question)
The case was quickly dismissed in Eminem's favor. The lyrics in the song brutally described how the two interacted in their youth, including Eminem's mom. Defamation is a serious matter, so why did the judge dismiss the case so quickly? It was dismissed because the song was fictitious to begin with! It didn't have any credible substance that would indicate any form of slandering.
So you see, words can sound important, and a mask can be worn. In this case, a childhood bully can act like a victim, but that doesn't make it true.
Businesses are acting similarly today. They present shiny badges that look good, but prove nothing!
Unlike our competitors, we aren't interested in using business accreditation as proof of whether our course works or not. We have testimonials and reviews from people who have actually used what we teach for success!
What Does Success Look Like Using Our Loan Broker Training?
The average time it takes for our students to make money with our program is about 30-60 days from enrollment.
Check out that brand new interview above. It is a perfect example of what I'm talking about.
This interview covers how one of my students, John, has made over $30,000 in 2 months as a loan broker. His story is not only eye-opening, but it is incredibly inspiring! Many people think that I'm pulling a bunch of random numbers out of my rear end when I say that you can make 6-7 figures a year as a lending broker, but I'm telling the truth.
If you just did what John is doing, (making $30K every two months) that means you would make at least $180,000 a year! This isn't the exception either, I have many interviews with our students about how much they make, and they share similar stories!

Do I Need Prior Experience?
Ironically, sometimes the students with no prior experience as a loan broker are the ones who make money faster than the ones with experience. Learning something new can often be easier if you don't have to unlearn something!
This becomes ever clearer after seeing people's "why." Some people want to replace their jobs, while others are simply looking to become a better loan broker. The more powerful their "why" is, the easier it is for them to make money. Notice how I didn't say it was "faster" if they had a stronger why?
That's because there is no guaranteed time estimate for this business model. Sometimes deals are closed faster and easier than others. This isn't always a reflection upon how well the broker structures the deal. Sometimes it is just a matter of what kind of lending option they are using. (For example, Merchant Cash Advance is often faster than a Real Estate related funding option)
Why Do I Need A Course Or Help To Succeed In This Business If It Is So Easy?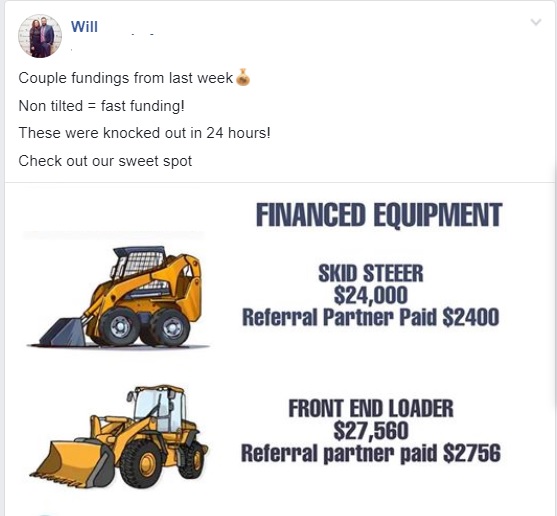 People don't get results like these without some help (usually).
A study was conducted that included input from 10,000 millionaires. The person conducting the study wanted to know what they would say when asked about how they became wealthy. A staggering 86% of the millionaires shared that they all had mentors who were actively helping them.
If 8600 millionaires use mentors to help them increase their wealth, what does that tell you? To me, that sounds like an important trend. Remember, success leaves traces! Those who take notice will find similar results when they follow the breadcrumbs.
We aren't about reinventing the wheel, we are about teaching what works. We want more people to live the lives that they desire. The biggest obstacle? Usually it involves a lack of fulfillment and an even greater shortage of money.
Being a loan broker is about helping people get the money they need while also making money ourselves! Our loan broker training helps you become the best specialist in this field possible.
Do You Provide Mentors To Help Me?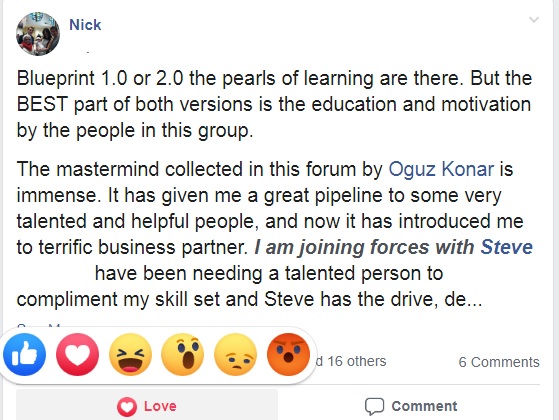 Yes! We have mentors who can come alongside you to help you achieve your goals and see results faster. Our team is so experienced and talented that we regularly receive praise from our members. In fact, one of our students shared with me that he was incredibly grateful for the help he's received just from our support team!
Not only that but we connect with you with other loan brokers (as shown above) to help you on your journey!
Many of our members fully replace their full-time jobs after becoming a loan broker. It isn't rocket science either. When you make as much money as John, why would you keep working your 9-5?
We give you the resources, the coaching, and the connections to consistently close deals!
How Can I Get Started?
We aren't about the numbers game. We want anyone interested in becoming a loan broker to enter this business with eyes wide open!
That's why I created a 70 minute training video which covers everything you need to make an educated decision. Our loan broker training is way more affordable and straightforward than others out there.
And you don't necessarily have to watch the whole video. But I do recommend you watch the whole thing since it answers the most common questions that we get asked. In some cases, people have skipped much of the video, and end up asking questions that are quickly and effectively explained in the training video.
If you wan to quit your job, make way more money a year, and start a fulfilling work niche, then this is the opportunity for you.
Click the link here and watch the free training!
Regards
Oz